HOW: Microsites Are Boosting In-Store Purchases
Microsites have been around for almost as long as websites. They differ from traditional websites by being better at building brand awareness, increasing customer engagement, generating leads, and optimizing SEO value. The reason? They are highly tailored to a specific customer journey.
They are seeing more popularity now in part due to the global pandemic and fear of contamination which has caused a boost in online ordering.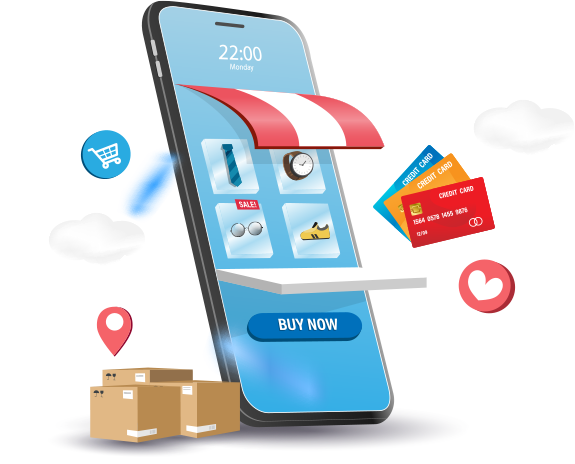 What are microsites?
A microsite is a branded website separated from the brand's main website and serve to offer a customized experience independent of the main website. A microsite usually consists of 4-5 pages and exists on a separate URL or a subdomain.
Microsites have traditionally mostly been used to push temporary marketing campaigns, broadcasting events or specific niche information about a product or service.
More recent, microsites are becoming increasingly popular to support in-store experiences.
They are an advantage to landing pages, as they are not limited to the confinements of one page. It enables microsites to not only entice potential leads, but include the entire customer journey from initial discovery to sale.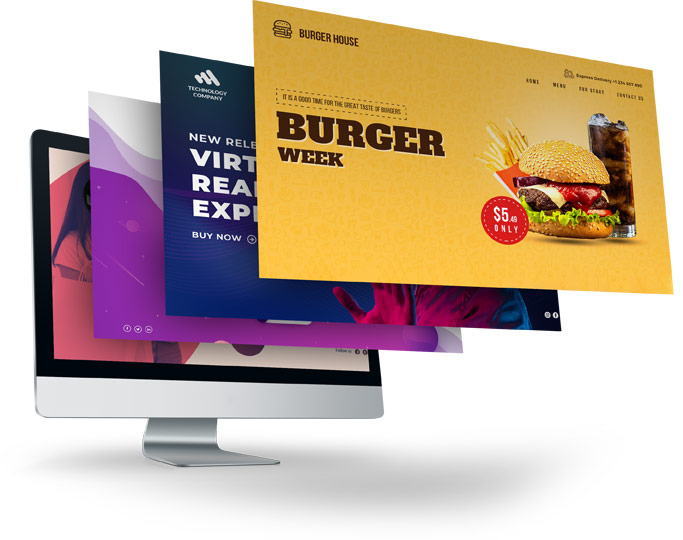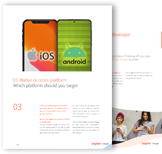 DO YOU LIKE THIS ARTICLE?
Sign up to to be the first to receive more exciting articles. We don't share your email, that's a promise!
What markets are seeing microsite growth?
It's probably not a surprising fact that Americans love to go out to eat. A CDC study showed more than 36% of adults eat fast food on a given day, and that's just fast food.
As Covid-19 spread across the world and restaurant visits dwindled, restaurants had to re-invent themselves to accommodate the fear from patrons of contracting the virus.
One concern was touching printed menus – already one of the dirtiest items in a restaurant. A solution came to light using a combination of QR technology and microsites.
Scanning a QR code on their smart phone enables customers to view food and drink options, order and pay with minimal human interaction. At the same time decreasing the number of times a waiter has to visit their table.
A microsite is ideal for this purpose because it is a small, customized experience and there is no need for patrons to download an app first.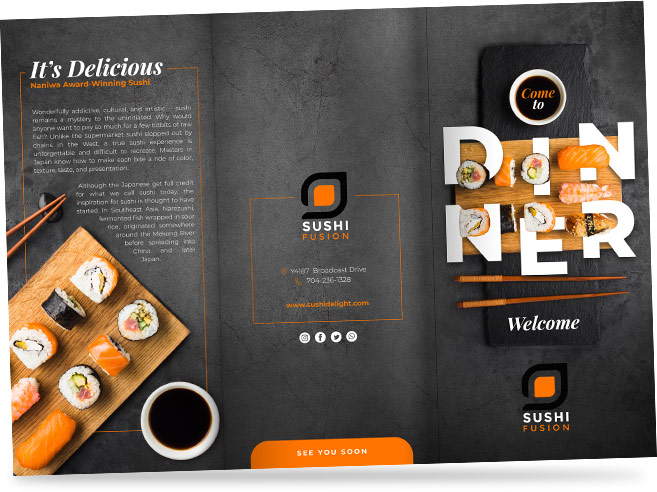 Other verticals are seeing an opportunity in using microsites in tandem with QR codes as well.
Instead of relying on the old point-of-purchase displays (the ones with the printed marketing materials placed next to the product in retail stores, trying to convince you why their product is better than the product next to it) microsites are a much better option.
A quick QR code scan reveals a content-rich and engaging product or service demonstration on the smart phone that goes far beyond a printed piece of marketing material.
An added bonus is when potential customers leave the store, they can bring the promotion with them on their phone, increasing chances to convert them into paying customers at a later time.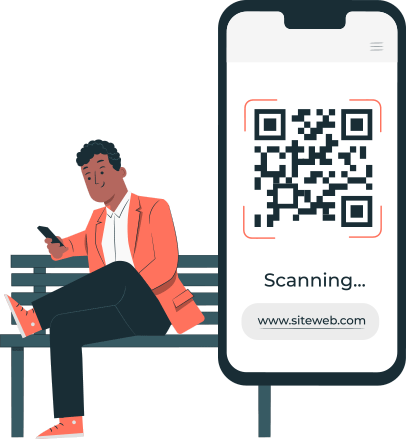 Advantages to using microsites for in-store purchases
Microsites can be loaded with analytics tools to measure then entire journey from opening the microsite, measuring what is clicked on, number of interactions, popular items, number of social shares and retention rates (repeat opens).
That information is incredibly useful for analyzing what should be emphasized and what should change to make the customer journey the most profitable.
With analytics tools you can get a good idea of what customers are searching for while in-store.
Big box stores like Home Depot and Lowes are prime examples of hardware stores utilizing this technology. They offer a large search bar at the top of their page, delivering results with detailed product descriptions, price, alternative products and even a store map to make the product easy to find.
You can also use the insights to plan for a better in-store experience. E.g. Analyze product performance, buyer conversion loss due to better alternatives, real-time sales tracking to avoid empty shelves and much more.
These along with many more parameters are valuable indicators to optimize sales and a reason microsite analytics are a powerful tool.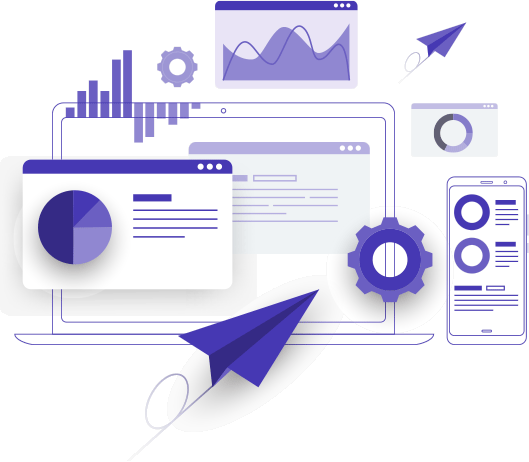 Additional benefits from using a microsite
SEO value – Search engine optimization is one of the most important parameters for any successful company. If you want to be found online for brand related keywords, you have to optimize your SEO. Having a keyword-rich separate domain name and content site is highly rated by leading search engines Google and Bing and will increase your SEO competiveness.
A focused journey – Microsites are created to promote exactly the product or service you want. It makes for a quick and straight to the point shopping experience which can emphasize the benefits without distractions.
Boost email campaigns – With the popularity of email marketing, microsites are a good alternative to one-page landing pages. Direct your customers to obtain more information in a small, yet more comprehensive introduction to your product than a landing page can offer.
Cost-saving and quicker launch – Creating a microsite does not take as long as building out an entire website and that makes it a much cheaper alternative. It's also the ideal solution for promotions with a limited life-span or snappy turn-around times.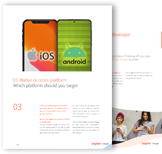 DO YOU LIKE THIS ARTICLE?
Sign up to to be the first to receive more exciting articles. We don't share your email, that's a promise!
Conclusion
The demand for microsites have experienced a massive uptick lately and for good reason. They complement and enhance the traditional sales channels and makes for a more educated and ease of purchase customer journey.
If you want to improve in-store engagement, don't underestimate the power of microsites. In addition to offering a better, highly customizable customer experience, you also get a powerful analytics tool for your sales funnel to increase sales conversions. And you get the added benefit of improving your SEO and likelihood of your brand to be present in more search results online.
At Inspire Visual we have extensive experience in making successful microsites for our clients. We are up-to-date with the latest trends and technologies used for microsite development, and would love to help build your next successful microsite.
We're easy to get a hold of, just give us a call at 407.434.9171 or use our email form.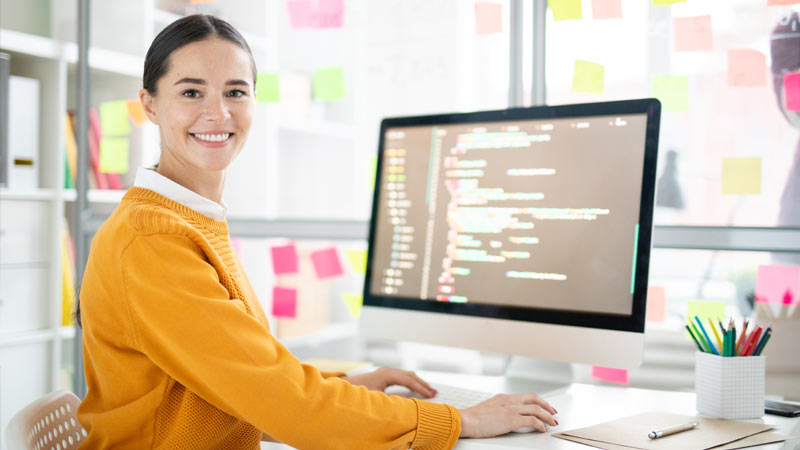 ---
About Inspire Visual
At Inspire Visual, we believe that compelling design, functionality and content help drive effective results. That's why we work hard to provide innovative, visually inspiring and functionally sound solutions to address your marketing challenges and extend your brand's reach.
We offer decades of experience helping brands worldwide with websites, mobile app development, email marketing, direct mail campaigns, brand identity design, UI/UX, graphic design, print design, tradeshow design and more. We feel privileged to be allowed into our clients' businesses, and we strive to provide personal service and close collaboration throughout your project.
Call 407.476.1950 or email [email protected]visual.com to contact us, so we can meet you, learn more about your business and answer any questions you have. We'd love to connect with you!
YOU MAY ALSO LIKE
Inspire Visual
Developing an app today is hard work for you or your app development agency. It requires a good understanding of the competitor landscape for any app category and how to take advantage of best practices, to remain relevant and exciting to the picky app users of today.
Inspire Visual
The online food delivery market is thriving and the popularity of using restaurant delivery apps keeps growing. Today, at-home restaurant ordering already accounts for 12 billion U.S. dollars spread across 50 million hungry app users. Restaurant owners are flocking to stick with the times and offer the food online. For good reason, the mobile app food delivery market is experiencing rapid growth and showing no signs of slowing down. The best time to get started was yesterday, the second-best time is today.
Are you ready to talk about your project?

Hello, I'm Angela, co-founder of Inspire Visual! Let's have a chat about your project. Send an email or fill out the form to get started. Talk soon!