BLOG:
The Biggest Social Media Trends
Social media ad spending has grown quickly over the last few years, and it's showing signs of slowing down – on the contrary. In fact, social network advertising in the US is expected to reach almost $63.3 billion in ad spend by 2025, up from $34.3 billion in 2020.
Social media has become an integral part of most people's lives and it's one of the most popular digital activities with 4.2 billion users using social media platforms regularly.
For marketers it is an opportunity to showcase their product or strengthen their brand to a large audience, but the competition is strong.
With social media platforms introducing new features regularly, marketing professionals have to continually keep track of the latest trends to stand out in the crowd.
We've looked at the 6 key trends that will dominate the industry in 2022 and give you a leap ahead of your competition by applying these trends to your social media strategy.
The social media audience of 2022 demands more organic interfacing with businesses. Trends are showing audio- and video-streaming platforms are becoming popular marketer tools as these media types are becoming increasingly popular, especially among the younger population.
Customer service and 24-7 availability is also a huge value parameter among the millennials, who expect brands that actively engage with them via messaging and social media. It's a generation with a $200 billion annual buying power and they reward businesses offering these services with loyalty.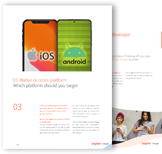 DO YOU LIKE THIS ARTICLE?
Sign up to to be the first to receive more exciting articles. We don't share your email, that's a promise!
Short-form content video streaming
With the global pandemic keeping people from going out, customers have gotten used to interact with businesses from the comfort of their home. Video-streaming services like Netflix, Twitch, and Hulu have experienced an increase as people are turning to in-home entertainment instead of going to the theater.
More importantly to marketers, short-form video compatible platforms such as TikTok, Instagram Reels and Firework are seeing a massive uptick in popularity and all provide a strong marketing opportunity for brands to tap into the new video storytelling trend.
In a digital world overloaded with content, attention spans are short and consumers are quick to move on. Short-form content videos are perfect for demanding attention to strengthen brands or pushing products.
Combining videos with social media adds the opportunity for people to share your videos organically to their network. Take notice though, videos must be engaging and creative so think out-of-the-box before publishing a campaign to get the best results.
An alternative to creative video campaigns is to enlist social media influencers to generate awareness. Influencers are online celebrities with a large following who influence their followers endorsing a brand or its product.
The most popular social media platform for influencer marketing is Instagram with 93% of respondents preferring that platform.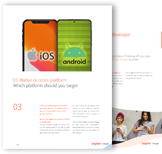 DO YOU LIKE THIS ARTICLE?
Sign up to to be the first to receive more exciting articles. We don't share your email, that's a promise!
Social messaging
Don't make the mistake of looking at social messaging as only an alternative to traditional SMS messaging or you will lose a great opportunity to leverage your brand. Used by more than 5 billion people worldwide, messaging apps have a much larger user base than social networks. In fact, according to a survey by Twilio, 85% of consumers wants to engage in conversation with businesses using this platform. According to Facebook, 69% of consumers said that messaging directly with a company, boosted their confidence in the brand.
The six most popular messaging apps have over 5 billion active users worldwide
Brands are finding that communicating one-on-one with customers is actually more cost-effective and greatly increases customer satisfaction. Customer questions are handled much faster via social media than with traditional email or phone support, making for a smoother experience and better retention. Take Hyatt for example, who uses Facebook Messenger to address questions about reservations and other inquiries 24/7. Their social media customer service staff, made up of 60 associates, adds a personal touch and creates meaningful conversations directly with guests, holding employees accountable with the help of the Messenger notifications 'read' and 'last seen' to ensure timely replies. Uber is using a chatbot (a computer program designed to simulate conversation with human users) to accept ride requests and giving out the current location of the driver, estimated time of arrival, a description of his license plate and car model to each customer thereby personalizing the experience.
Facebook is one of the first social media networks to allow advertisers to communicate real-time with potential customers through their ads. Clicking on an ad in the Facebook 'News Feed' takes the user directly to a chat window with the advertiser inside Messenger. This feature is sure to gain more traction as more companies begin investing in direct-to-consumer features within social media. Connecting to customers via direct messaging during the sales process is a huge benefit to brands — in fact, studies have shown conversion rates up to 100%!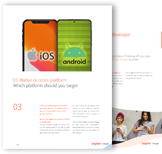 DO YOU LIKE THIS ARTICLE?
Sign up to to be the first to receive more exciting articles. We don't share your email, that's a promise!
Live video
Live Video is growing in popularity as brands have become increasingly aware of the benefits of live video and using it to host new product marketing, product demonstrations and Q&A sessions. 83% of marketers believe video is important, and should be considered in any marketing strategy.
In a study by Wyzowl, consumers were asked how they would prefer to learn about new products or services. 68% favored a video, compared to a 15% preference for text-based articles and a 4% preference for infographics, presentations and pitches.
The large social networks all offer live video streaming. Which one you should choose depends on where your most significant audience base is placed. If you are still unsure, here's a quick run-down of the different offerings.
Facebook Live
Facebook is offering live streaming to Groups and Events, enabling easier access to raise brand awareness, grow communities and connect and interact with larger audiences in real-time. Facebook is reporting the daily watch time for Facebook Live broadcasts grew 4 times over the course of a year and 1 in 5 videos are now a live broadcast. Due to Facebook's algorithms Live video is promoted to the top of the news feed to get as many viewers as possible.
Dunkin' Donuts used Facebook Live to give a tour of their "Dunkin' Brands University," where the company makes its products. The live video drew more interest than any pre-recorded video segment Dunkin' Donuts has ever released. Within 14 minutes, they had more than 31,000 viewers and 4,000 likes. Check out the video below to get a 'taste' of how live video can be used:
Instagram Live
Instagram Live is a feature on Instagram Stories allowing you to connect and engage with your followers in real time. When you go live Instagram notifies your followers and they will be able to send likes or comment on the live stream. Your live stream is furthermore a shortcut to the front of the line as it is pushed to first place in the Stories icons shown above the feed. More than 100 million Instagrammers watch or share on Instagram Live every day.
YouTube Live
As the second most visited website in the world and the largest online video platform in the U.S., YouTube has over one billion hours watched daily. It is a massive video delivery platform and the oldest of the services. YouTube Live offers live chat during broadcasting which appears like bubble overlays. Super Chat is another feature where commentators pay to have their comment highlighted.
One of YouTube's advantages is that it is searchable, so your archived videos will appear on Google and Bing unlike the traditional streams on Facebook, Twitter and Instagram where they get buried in the feed over time. Your videos can also be categorized in playlists, so archived videos will be easy to find and watched by your viewers.
Facebook and YouTube both offers 360-degree video for live streaming, which allows users to immerse themselves into the scenes, feeling more connected than ever to the content.
Be sure you do your homework before streaming to an audience — you need a fast, stable environment so the stream doesn't stutter, and you'll want to plan your segment thoroughly to have the right people on and off screen to interact with your viewers.
Storytelling
Telling a great story is a key component in marketing to get audiences interested in your brand. Facebook, Instagram, Twitter and WhatsApp all offer a platform for sharing Stories and the audience is growing rapidly. Stories, invented by Snapchat in 2011, are videos, images or slideshows created by the user meant to send a message and usually deleted within 24 hours. They offer a more authentic and personal feel than the heavily-edited and professional videos we have been used to watch.
As Stories popularity is increasing, so are the brands embracing it. Facebook, Instagram and WhatsApp each have 500 million daily users for their Stories segment and Snapchat has 203 million daily users. That is a combined open rate of over 1.5 billion times a day and a large market reach for any company to tap into.
Instagram recently started offering AR (Augmented Reality) filters and interactive stickers. Business can also take advantage of shopping in Instagram Stories. Once you have set up an Instagram Shopping catalogue and been approved, you can start tagging your products in your Instagram posts. Shopping posts look like an organic posts with the exception that the "See Details" button will reveal product names, details and prices with a CTA option for purchases.
At the moment, Instagram seems to be the most mature tool. In addition to offering short-lived 24-hour stories similar to Snapchat, Instagram also offers permanent stories, making it easier for people to share with their friends. This has also meant that celebrities, business leaders and politicians are adopting Instagram to a higher degree, bringing in even more followers. Instagram's analysis tools for social marketing are also more advanced than Snapchat's, and with Facebook's ownership, Instagram advertisers can target using both Instagram and Facebook insights.
No matter which platform you choose, there are new marketing opportunities and possibilities to achieve great ROI using storytelling, but don't wait around too long.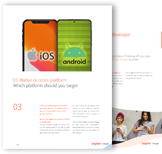 DO YOU LIKE THIS ARTICLE?
Sign up to to be the first to receive more exciting articles. We don't share your email, that's a promise!
Mobile advertising
With mobile and tablet usage having overtaken desktop usage, mobile advertising is more important than ever. The big questions are what your strategy should be and where you should invest your budget. Unfortunately, there is no simple answer but experimenting on different platforms and analyzing your campaigns to see how they perform with audiences should play a big part in your investment decisions.
When it comes to mobile advertising, it's worth taking another look at some of the largest social networks; Facebook, Twitter, Instagram and Snapchat:

Facebook brought in $28.2 billion in ad revenue for the third quarter of 2021, 94% of that on mobile. Facebook wants to create a positive user experience with meaningful interactions, so CPI isn't just about cost; ads must also be relevant so users are engaged and do not get a negative experience from their feed. The latest algorithm change from Facebook was in 2018 when Facebook announced its pushback against branded content and instead prioritized posts shared by family and friends. This means ads will have to ramp up their creativity, value proposition and visual layout to get noticed and shared.

Twitter has been recalibrating their platform by introducing new functionality. A few years ago they targeting capabilities were basic, but with new features such as Keyword Targeting (which is having your ad show only to people who's used your targeted keywords), Tweet Engager Targeting (remarketing only to people who recently saw or engaged with your tweet) and Tailored Audiences (targeting every Twitter user who follows specific accounts) they are catching up and even doing better in some areas than their competition. The small user base is still an issue and you should use Twitter as a supplement to the bigger competitors, it's not a replacement.

Instagram is a major element of any mobile advertising strategy, being that it's the most "branded" social media platform with 96 of the top 100 global brands represented. More than 2 million advertisers worldwide use Instagram for marketing. It is also the platform with the highest engagement rate at 1.6%, compared to Facebook at 0.9% and Twitter at 0.048%. The reach of advertising on Instagram are 802 million users. Instagram's "Shoppable" where each post will have a view icon at the bottom left of the photo and tapping the icon will bring up products with prices and CTA links for purchasing the product — all without leaving Instagram's app.

Snapchat reach 24% of social network users in the US and is projected to bring in over $2,62 billion in ad revenue in 2021. Snapchat's demographic is mostly young adults and teenagers, reaching 90 percent of all 13-24 year-olds and 75 percent of all 13-34-year-olds in the U.S. They have recently started testing their new Instant Create onboarding flow, which generates ads for businesses in three simple steps from their existing assets, be it their app or their ecommerce storefront. They have also launced Snap Select, a new way for advertisers to run unskippable Commercials within a curated set of our Shows programming.
Every social media network has a different set of demographics and creative requirements, and it's important when planning a successful campaign to be aware of each network's strengths and weaknesses. Equally important is to understand your customer base by analyzing your results across networks (and within specific features of each network) to determine where your dollars have made the most impact, then plan future spend accordingly. Once you've done this, you can decide: which of this year's social media trends might best engage your customers and increase your interactive marketing ROI?
---
About Inspire Visual
At Inspire Visual, we believe that compelling design, functionality and content help drive effective results. That's why we work hard to provide innovative, visually inspiring and functionally sound solutions to address your marketing challenges and extend your brand's reach.
We offer decades of experience helping brands worldwide with websites, mobile app development, email marketing, direct mail campaigns, brand identity design, UI/UX, graphic design, print design, tradeshow design and more. We feel privileged to be allowed into our clients' businesses, and we strive to provide personal service and close collaboration throughout your project.
Call 407.476.1950 or email [email protected] to contact us, so we can meet you, learn more about your business and answer any questions you have. We'd love to connect with you!
YOU MAY ALSO LIKE
Inspire Visual
Behind every successful app, there is a carefully crafted app user interface. You may not give it much thought when you use an app, but creating an intuitive and appealing user interface takes a long time and requires a lot of revisions before getting that final design nailed down.
Inspire Visual
Developing an app today is hard work for you or your app development agency. It requires a good understanding of the competitor landscape for any app category and how to take advantage of best practices, to remain relevant and exciting to the picky app users of today.
Are you ready to talk about your project?


Hello, I'm Angela, co-founder of Inspire Visual! Let's have a chat about your project. Send an email or fill out the form to get started. Talk soon!