BLOG:
6 Mobile App Development Trends to Watch Out for in 2023
New mobile app trends are emerging for 2023, and if you are an app owner, you should not let these trends go unnoticed.
Staying on top of new trends and including the relevant trends in your app is a key step for staying relevant and successful.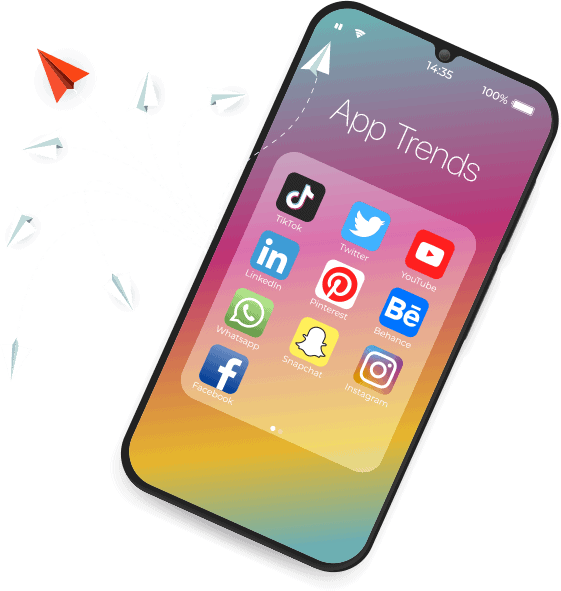 The Internet of Things (IoT)
The term IoT defines a network of people connected to the objects around them. Previously only known from sci-fi movies it is now an integrated part of most people's everyday life.
Think of smart bulbs that can regulate your home's lights based on your location, smart fridges that can order food products based on shopping lists or recipes, speakers with personal assistants to give you the latest forecast, set alarms and control your home devices and door bells allowing you to answer your door from anywhere in the world.
We talked about this emerging trend in another article and the popularity has only grown since. Worldwide spending on Internet of Things in 2018 were $646 billion worldwide and expected to almost double in 2023 to $1,1 trillion.
As quick as the Internet of Things are growing, so are the number of apps needed to control them from mobile phones. The world's two most popular mobile phone manufacturers, Apple and Google is used on 99% of mobile phones in North America, so it makes sense to develop cross-platform apps to control IoT devices.
At the same time, companies offering IoT should strongly consider not only making their apps available for mobile phones but also smartwatches that are quickly gaining popularity. In fact, the number of smartwatch users is projected to grow to 231 million by 2026. The compound annual growth rate (CAGR) is estimated at an impressive 9.5% every year until 2030.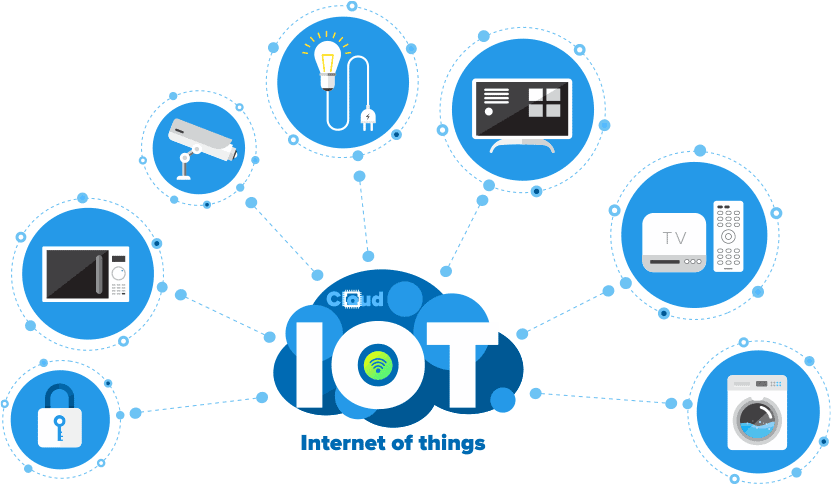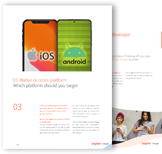 FREE EBOOK
Subscribe to our newsletter and get the free 40 page eBook "How to Launch an App" in your inbox.
Instant apps
Google is currently the only provider offering instant apps for Android devices, but as popularity increases, Apple might not be able to resist following the trend.
Instant apps are not installed on your device, but instead offer a light-weight version of the full app. For example, you can click a link on a website and Google Play will download temporary components on your phone to make the app run. Once you are done and close the instant app, it will be wiped automatically from your phone again.
It's a perfect app solution for solving temporary tasks such as buying tickets, paying for parking or entertainment to make the time pass while commuting.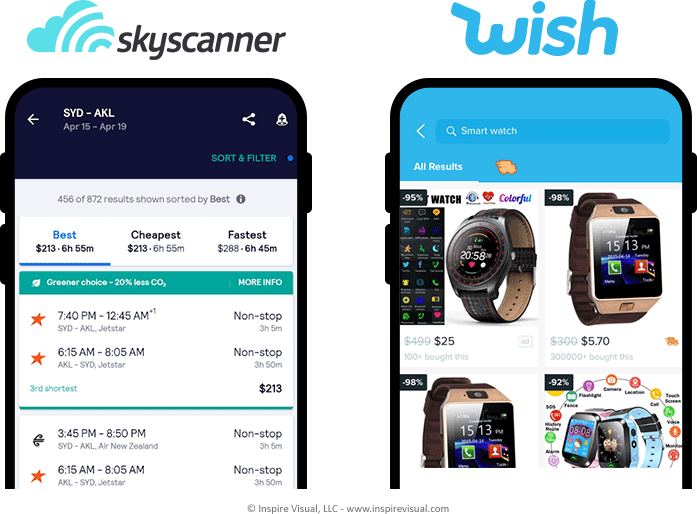 Digital wallets
A big part of Amazon's success is the streamlined shopping experience making it fast and easy to make a purchase. Industry verticals across the board have taken notice and are working to make their product or service offerings easier for customers to purchase.
There is no doubt Mobile Wallets offer convenience enabling payment by mobile phone and smartwatches. They are easy to set up and can replace cash, checks, bank transfers and credit cards.
Once the one-time install has been completed on your phone or smartwatch, you can make contact-less payments by holding your device close to the payment terminal and approve the purchase with just a few clicks.
Being even safer than credit cards by not sharing any of your bank information with the merchant, they are an increasing popularity among consumers.
Apps processing any kind of payments from payment terminals should take advantage of this payment method to speed up processing and increase customer satisfaction and spend willingness.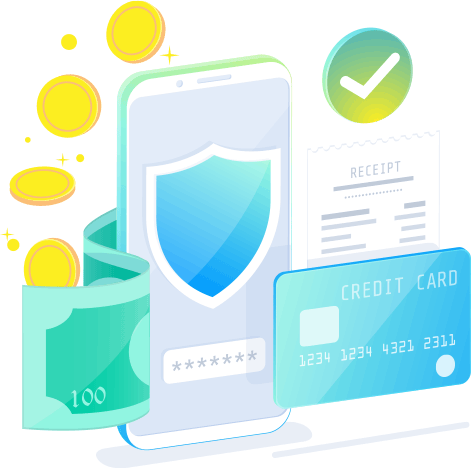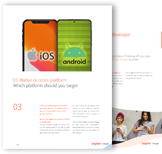 FREE EBOOK
Subscribe to our newsletter and get the free 40 page eBook "How to Launch an App" in your inbox.
Smartwatches
Smartwatches are now seeing the same aggressive growth mobile phones experienced shortly after Apple's iPhone was introduced in 2007. In just four years between 2019 and 2023 smartwatch sales are projected to grow from 66.5 million units sold in 2019 to over 105 million in 2023.
While smartwatches bring the convenience factor of mobile phones in a smaller package, they are also able to personalize apps to each person based on the complex analytics hardware included. Smartwatches are able to measure body functions such as blood oxygen level, heart rate and blood pressure to name a few. This list is only expected to grow as new generations of smartwatches are introduced.
With an increasing demand for smartwatches, don't underestimate the importance of offering a smartwatch version of your app. If it brings convenience to the user it is likely to be adapted by more people than a stand-alone mobile app.
Your app development company can target the smartwatch segment during development whether you need a new app or are expanding your already existing mobile app to smartwatches.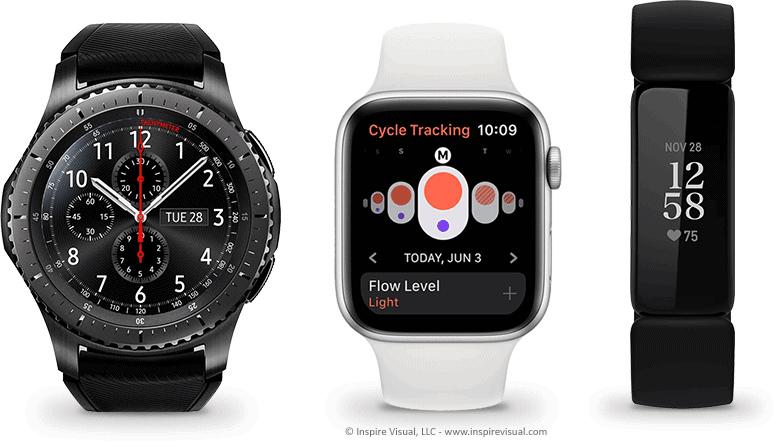 Machine learning and intelligent chatbots
Artificial intelligence is improving by utilizing the advanced improvements of machine learning.
Machine learning is when you feed training data into a program and it becomes smarter by learning to make decisions based first on the training data, but quickly evolves from additional data fed in from users' interactions.
By feeding machine learning into artificial intelligence, it enables automated services to become smarter. Voice assistants take advantage of this, just think of Android's Bixby, Apple's Siri and Amazon's Alexa. They each become more advanced with every update released.
Customer service chatbots are also taking advantage of the technology. If you have ever had an issue and need help from a company, chances are you are talking to an automated chat bot first to help solve your problem.
There are several advantages of using chat bots. They provide 24/7 customer support, they reduce basic inquiries that can be solved automatically, allowing human support to focus on advanced inquiries, and they provide cost savings to companies using them due to lower support staffing needs.
When you use a chat-bot remember to personalize messages. It makes a difference. First time visitors can get a welcome message and returning visitors can be greeted by name. A study from Epsilon shows an 80% success rate when offering personalized experiences.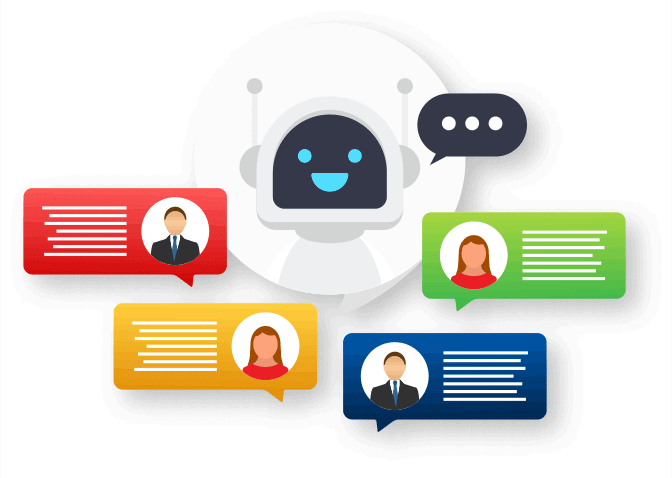 Beacon Technology
Both Apple and Google offer location-based beacons to be integrated in mobile apps. They allow apps to listen for beacons in the physical world and trigger app events based on location.
Say you've just parked at the mall; a beacon tells Macy's you are close to their store and their app sends you a push notification about a current 30% off sale in their store. It can also be used at stores the likes of Lowes and Home Depot as an in-store GPS showing them where items are and guide them to the location via a map of the store.
It's a powerful technology as it personalizes the shopping experience and makes offers relevant.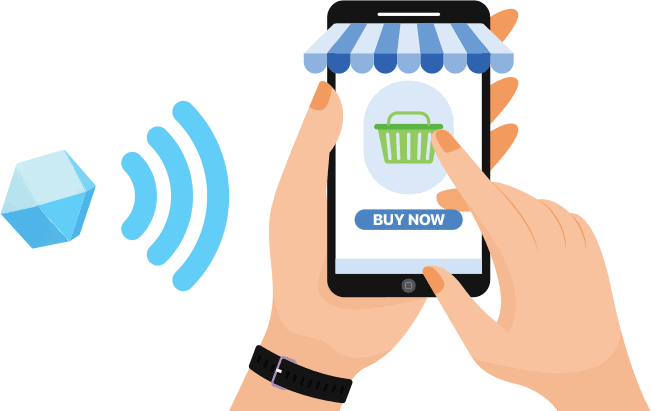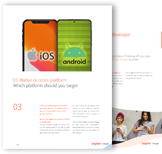 FREE EBOOK
Subscribe to our newsletter and get the free 40 page eBook "How to Launch an App" in your inbox.
Conclusion
Mobile devices, smartwatches and their companion apps have changed the way we interact with both each other and businesses. It's an ever-changing landscape which businesses who wish to stay relevant must continuously adapt to.
We hope these 6 mobile app trends for 2023 will help you strategize, whether you are building a completely new app or making sure your current app keeps up with the app evolution.
If you are ready to implement any of these trends in your own app or build a new app — whether for Android, iOS or both, we can help. We have extensive experience with creating quality, high-performing apps.
And, if you'd like to learn more about what it takes to build an app, give us a call or reach out with questions. We'd love to talk to you about your app idea!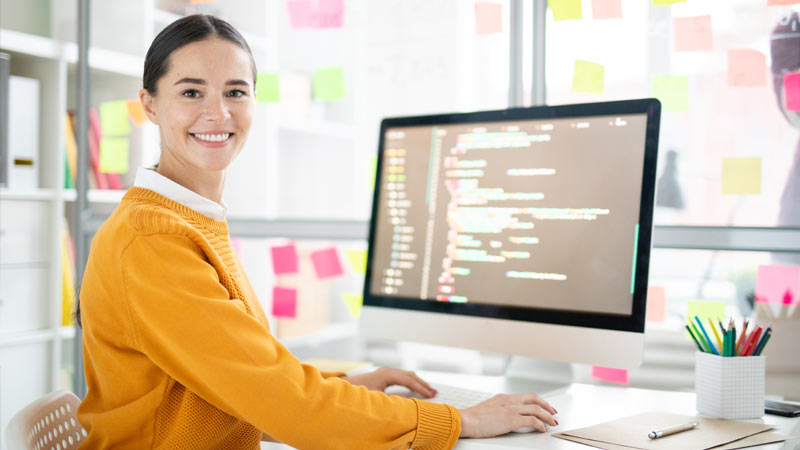 ---
About Inspire Visual
At Inspire Visual, we believe that compelling design, functionality and content help drive effective results. That's why we work hard to provide innovative, visually inspiring and functionally sound solutions to address your marketing challenges and extend your brand's reach.
We offer decades of experience helping brands worldwide with websites, mobile app development, email marketing, direct mail campaigns, brand identity design, UI/UX, graphic design, print design, tradeshow design and more. We feel privileged to be allowed into our clients' businesses, and we strive to provide personal service and close collaboration throughout your project.
Call 407.476.1950 or email [email protected] to contact us, so we can meet you, learn more about your business and answer any questions you have. We'd love to connect with you!
YOU MAY ALSO LIKE
Inspire Visual
Developing an app today is hard work for you or your app development agency. It requires a good understanding of the competitor landscape for any app category and how to take advantage of best practices, to remain relevant and exciting to the picky app users of today.
Inspire Visual
The online food delivery market is thriving and the popularity of using restaurant delivery apps keeps growing. Today, at-home restaurant ordering already accounts for 12 billion U.S. dollars spread across 50 million hungry app users. Restaurant owners are flocking to stick with the times and offer the food online. For good reason, the mobile app food delivery market is experiencing rapid growth and showing no signs of slowing down. The best time to get started was yesterday, the second-best time is today.
Are you ready to talk about your project?

Hello, I'm Angela, co-founder of Inspire Visual! Let's have a chat about your project. Send an email or fill out the form to get started. Talk soon!