HOW TO: Find the 10 Best Hidden Features in iOS14
In another article we already went over the 10 Best iOS 14 Features, but iOS 14 also has some really cool features that are not as obvious.
We will tell you where to find them, explain what they do and how you can enable them.
Feature 1: Enhance your voice recordings
The voice recorder has been upgraded to emulate the fancy technology in noise-cancelling headphones by removing background noise.
You can go back to any of your previous recordings and apply the noise-cancelling effect. It will not remove other voices or loud sounds, but it works great on wind and other monotonous sources.
How to enhance your voice recordings:
Make a recording
Click the three-dot ellipsis icon
Select "Edit Recording"
Click the magic wand icon in the upper left corner
Click Done
Now your sound clip will have the effect added and it will automatically sync across your iPhone, iPad or Mac if you use iCloud.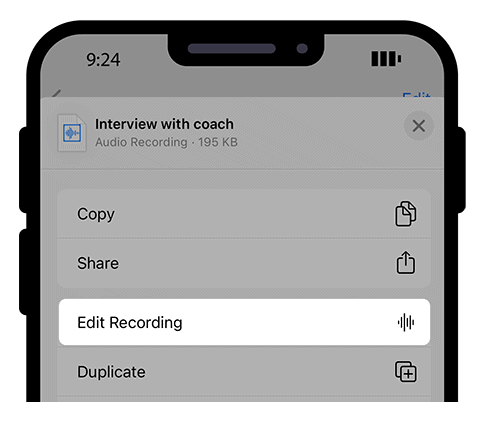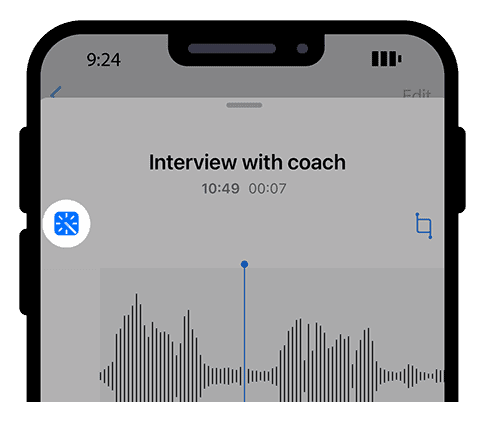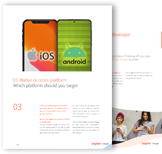 DO YOU LIKE THIS ARTICLE?
Sign up to to be the first to receive more exciting articles. We don't share your email, that's a promise!
Feature 2: Listen for sounds
While on the topic of sound, iOS 14 can now listen in on the environment and warn you of particular sounds. Once it detects the sounds you specify from a list, it will send you an alert. Some of the sounds it can detect are cats, dogs, smoke, sirens, fire, car horn, doorbell, water running and a baby crying.
This is a feature that can be especially helpful to people hard of hearing, but also everyone else who would like an extra ear in potential harmful situations.
Do note, that "Hey Siri" is not compatible with Sound Recognition. So you can only have one of them enabled at a time.
How to listen for sounds:
Go to Settings
Click on Accessibility
Click Sound Recognition
Enable the Sound Recognition slider
Click on Sounds
Choose which sounds you want alerts for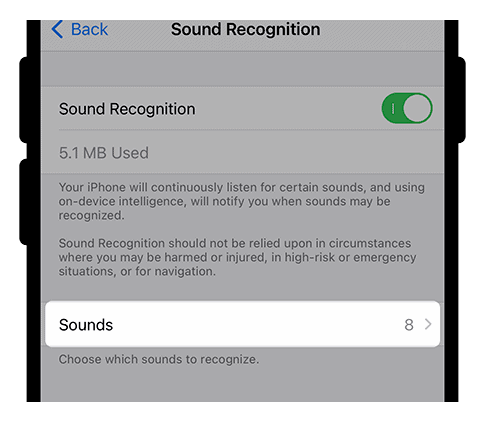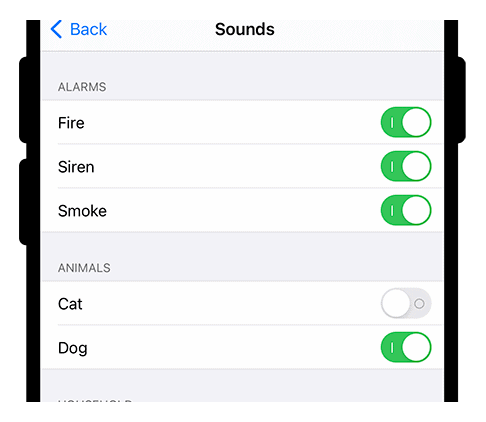 Feature 3: Adjust frame rate for videos directly in the camera app
Being able to control the frame rate and resolution from inside Settings is nothing new, but with the latest iOS release you can now control the frame rate directly from the camera app.
Your video resolution dictates which frame rates you can switch between. So you'll see different frame rate options for 720p, 1080p and 4K resolution as well as a difference between regular and slo-mo videos.
How to adjust the frame rate for videos:
Go to Settings
Click on Camera
Click either Record Video or Record Slo-mo
Enable Video Format Control
When you go to your Camera app next, you'll see the resolution and frame rate displayed in the top right corner when you have selected Video or Slo-mo mode.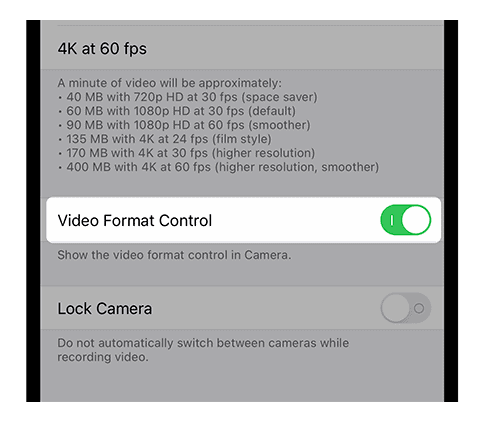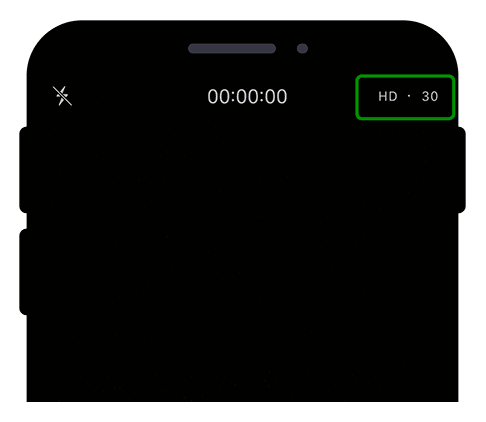 Feature 4: Read NFC tags from the Control Center
You can now directly access the NFC tag reader in the Control Center. NFC lets you interact with NFC enabled devices for wireless commands such as unlocking/locking doors, starting a car or paying for items.
How to enable the NFC shortcut in the Control Center:
Go to Settings
Click on Control Center
Scroll down and click the "+" button before the NFC Tag
How to use the NFC reader:
Open the Control Center by sliding up from the bottom of your screen
Click the NFC icon
Hold your phone close to an NFC tag to interact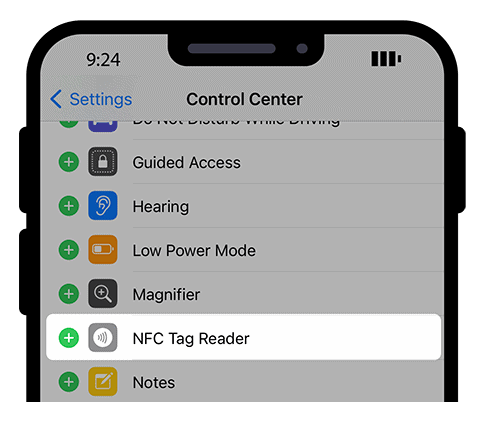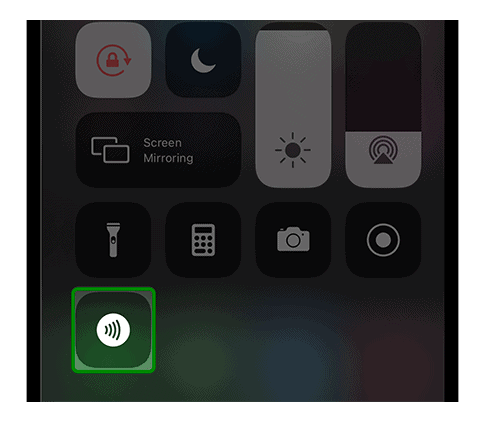 Feature 5: Maintain privacy and hide your precise location
Apple has always been a leader in guarding its user's privacy and in keeping with the tradition, they now enable you to give an approximate location instead of exact location to data mining apps. You can customize which apps should have your exact location (navigation apps etc.) and who doesn't need to (retail apps etc.).
How to hide your precise location:
Go to Settings
Click on Privacy
Click on each individual app to turn Precise Location on or off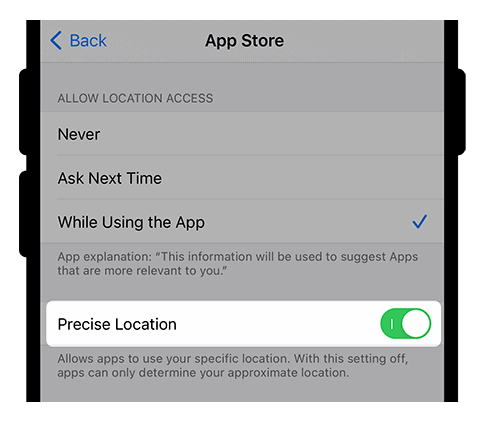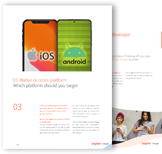 DO YOU LIKE THIS ARTICLE?
Sign up to to be the first to receive more exciting articles. We don't share your email, that's a promise!
Feature 6: Recording indicator
Previously there has been fears over apps listening in on you. You might have heard people mention after they discussed furniture choices in the privacy of their home, they would start seeing advertisement for those products in their social feeds.
You will now be able to see if the microphone or video is recording. An orange light in the top right corner shows when the microphone is activated and a green light when your phone is recording video.
How to enable the recording indicator:
It's already enabled by default and cannot be disabled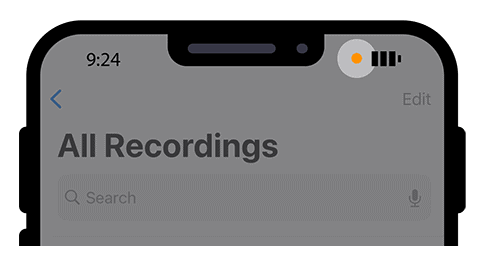 Feature 7: Change your default email and browser
You might already have a third-party email client or browser installed on your phone. Until now every link you clicked would take you to Safari or Apple's Mail client, but in the latest iOS you can change your iPhone's default email client and browser to your preference.
How to set your default browser:
Check that your third-party browser supports being set as the default browser
Go to Settings
Click on the Browser of your choice, e.g. Firefox
Click Default Browser App
Select Browser (Firefox in this example)
How to set your default email client:
Check that your third-party email client supports being set as the default email client
Click Settings
Click on your third-party email client, e.g. Outlook
Click on Default Mail App
Select Email Client (Outlook in this example)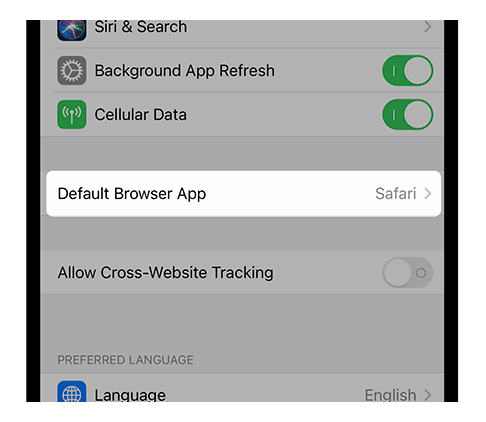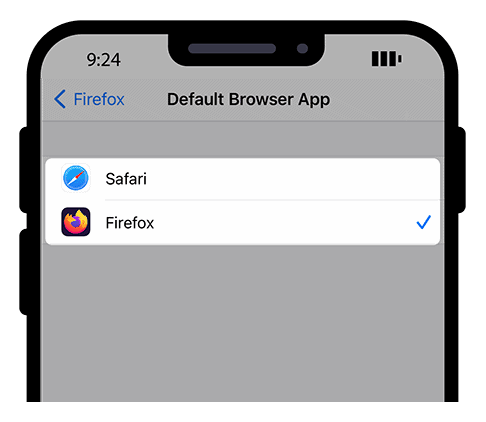 Feature 8: Change your iPhone's MAC address for privacy
To protect your privacy, you can now have your iPhone, iPad or iWatch's change your MAC address for every wireless network you are connected to.
A MAC address is a specific label that follows your device across wireless networks. Usually a MAC address stays the same which enables easier tracking of your behavior.
To reduce the privacy risk, you can enable using a different MAC address for each wireless network you join.
How to auto-change your MAC address:
Click Settings
Click the (i) symbol next to the network name
Click Private Address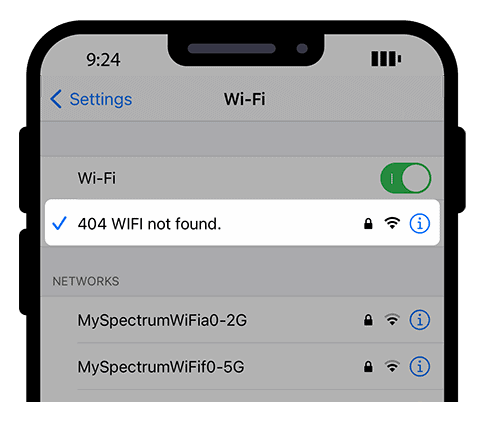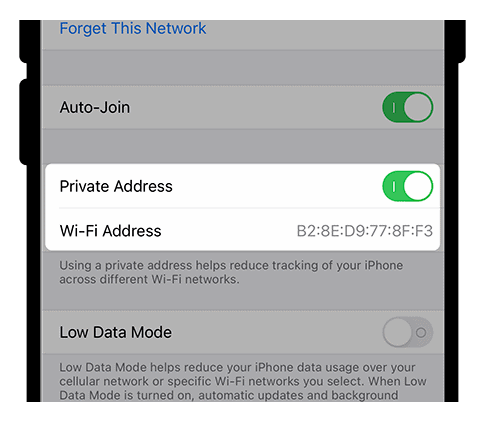 Feature 9: Warning about speed cameras and red-light cameras
Though not recommended to run red lights or speed, Apple implemented both speed camera and red-light camera alerts in their latest Maps navigation. When you approach either of the two, you will get an alert from your phone. This feature is not yet available in all regions.
How to enable speed- and red-light cameras:
It's already enabled by default and cannot be disabled. Not available for all regions.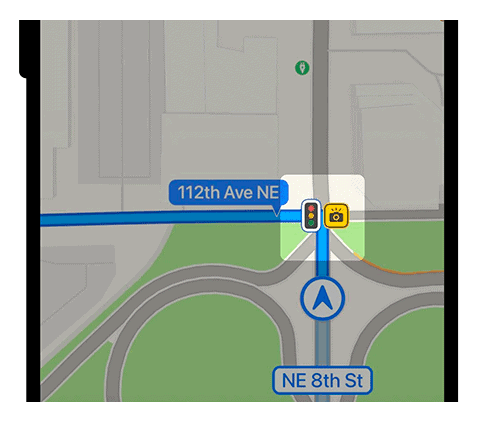 Feature 10: Photo captions
You can add photo captions to all your photos in the new iOS. While not being able to search for specific photos from the Spotlight search on the main menu, you can go to the Photos app, click search and find photos from your search terms here.
How to add photo captions:
Click Photos
Click on any photo
Gently swipe up while placing your finger on a photo
Add Caption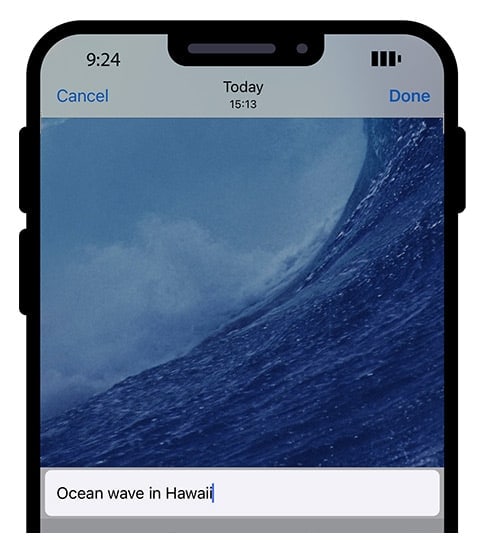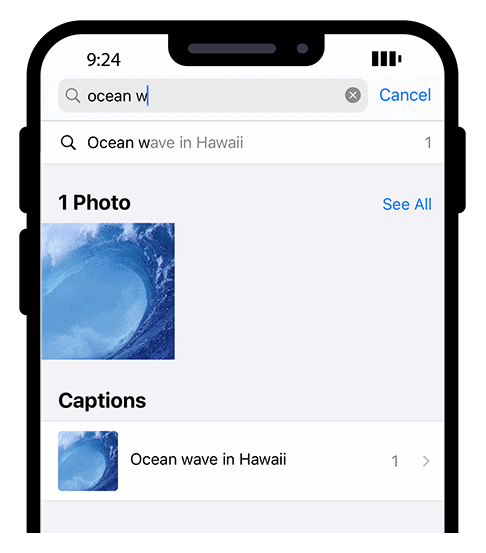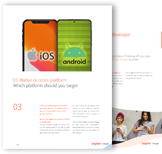 DO YOU LIKE THIS ARTICLE?
Sign up to to be the first to receive more exciting articles. We don't share your email, that's a promise!
Conclusion
It's fun to find features not all publicly announced and they are surprisingly useful.
The next iOS 15 is most definitely also going to have hidden features. You can already now have a look at the 10 best features announced for iOS 15. Once we've had time to play around with iOS 15 a little more, we'll reveal the 10 best hidden features in iOS 15.
---
About Inspire Visual
At Inspire Visual, we believe that compelling design, functionality and content help drive effective results. That's why we work hard to provide innovative, visually inspiring and functionally sound solutions to address your marketing challenges and extend your brand's reach.
We offer decades of experience helping brands worldwide with websites, mobile app development, email marketing, direct mail campaigns, brand identity design, UI/UX, graphic design, print design, tradeshow design and more. We feel privileged to be allowed into our clients' businesses, and we strive to provide personal service and close collaboration throughout your project.
Call 407.476.1950 or email [email protected] to contact us, so we can meet you, learn more about your business and answer any questions you have. We'd love to connect with you!
YOU MAY ALSO LIKE
Inspire Visual
Developing an app today is hard work for you or your app development agency. It requires a good understanding of the competitor landscape for any app category and how to take advantage of best practices, to remain relevant and exciting to the picky app users of today.
Inspire Visual
The online food delivery market is thriving and the popularity of using restaurant delivery apps keeps growing. Today, at-home restaurant ordering already accounts for 12 billion U.S. dollars spread across 50 million hungry app users. Restaurant owners are flocking to stick with the times and offer the food online. For good reason, the mobile app food delivery market is experiencing rapid growth and showing no signs of slowing down. The best time to get started was yesterday, the second-best time is today.
Are you ready to talk about your project?

Hello, I'm Angela, co-founder of Inspire Visual! Let's have a chat about your project. Send an email or fill out the form to get started. Talk soon!