HOW TO: Make Money on a Free App
If you're wondering how to make money on a free app, you're in the right place.
Android and iOS users are forecast to spend a combined $613 billion on apps by 2026, and that's a market you shouldn't miss out on.
We'll tell you what you need to know to start bringing in some of that revenue with your app. We'll also go over the different types of revenue streams you can choose from and which are the most popular.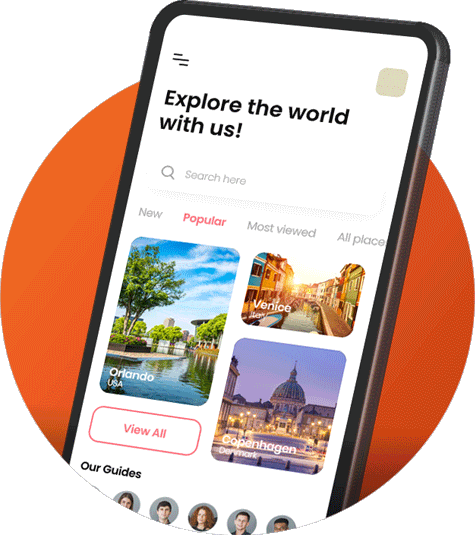 Why even offer a free app?
It sounds contradictory to offer a free app if you want to monetize on your app, but it's really the best way to get as many downloads as possible. If you look at the distribution of free and paid apps for Android devices, a remarkable 96.5% of apps are free, while for iOS devices it's almost as high at 92.3%.
The saying goes that "nothing in life is free" and that's true for all the apps in the "free" category as well: free apps either make money on selling ads, user behavior, subscriptions and so on.
Subscriptions are categorized under the free label, because they often give users limited functionality for free or full functionality during a trial period.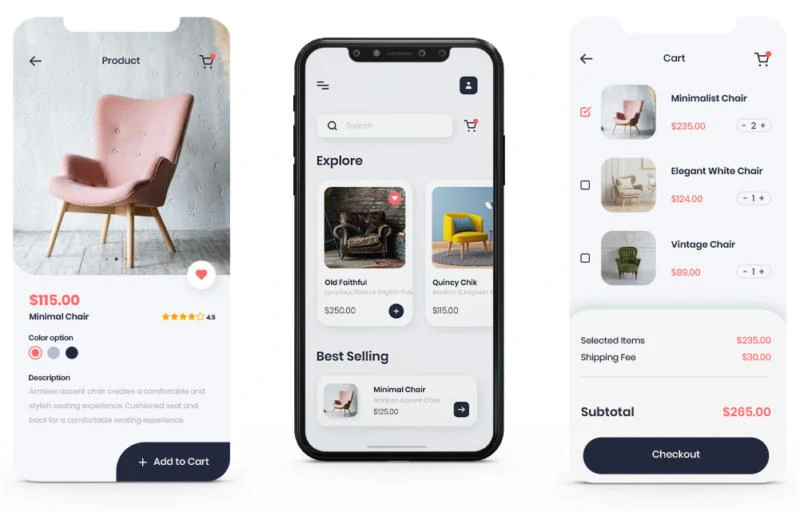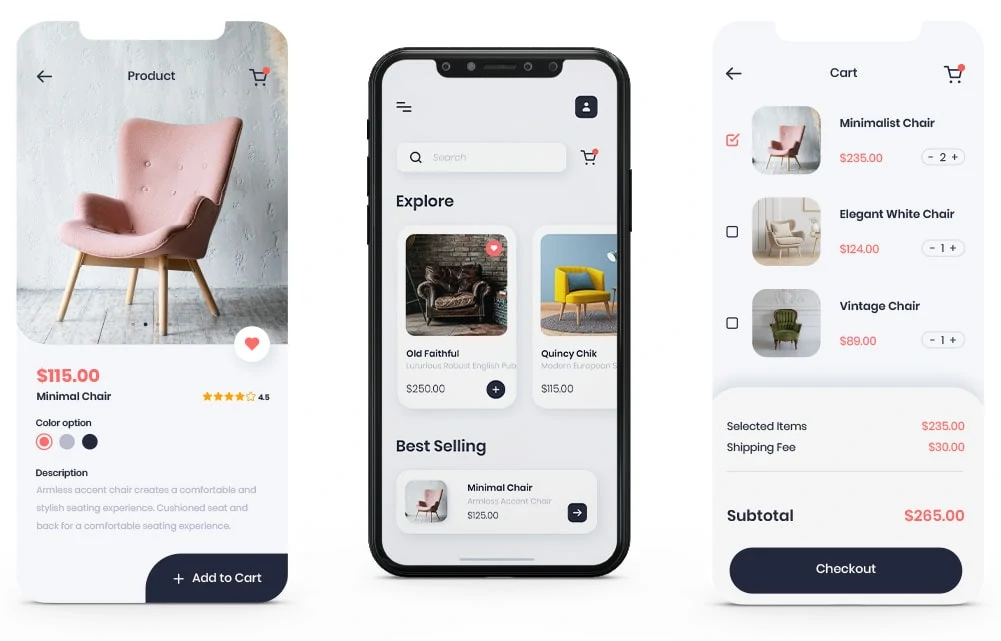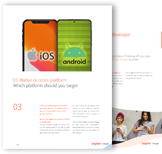 FREE EBOOK
Subscribe to our newsletter and get the free 40 page eBook "How to Launch an App" in your inbox.
Advantages of free apps
There are many reasons you should consider making your app free. It's a concept that is proving increasingly successful in the app stores.
Get access to the largest audience. You are immediately put in front of the largest possible audience with an average of 94.4% of users downloading free apps vs only 5.6% downloading paid apps.
Show off your app. Since there's no up-front payment, users are more likely to download your app and try it out. You'll get a chance to prove app's value and get users hooked on its features before they have pay for them.
Get more app referrals. If your app really offers users valuable features, they're highly likely to forward it to friends and family who will try it for free and in turn share it. There's no better advertising than word-of-mouth.
Get listed on the app store charts. Since free apps are more likely to be downloaded by more people than paid apps, there's a better chance to rank on the app store charts as a popular app, since those numbers are based on number of downloads.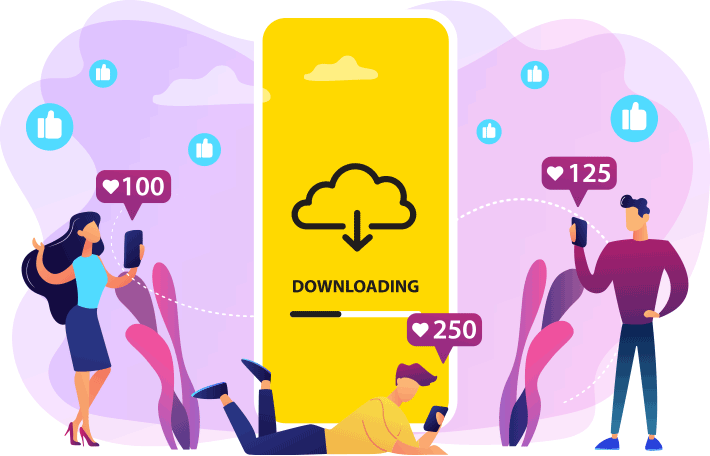 Monetization options are plenty
When it's time to consider which method you want to use for generating a steady income, there are so many options that even the pickiest app publisher should be able to find a suitable option.
Subscription based
Subscription based apps are by far the most popular choice for app publishers. Currently 79% of the apps on Google Play and 94% on the App Store are using the subscription-based model.
Subscriptions are a popular revenue model for both software packages and apps, and there are some good reasons for this: there is no up-front cost to the user (or a minimal up-front cost); average revenue is higher than with other monetization methods; and this model generates recurring income for the app publisher.
Does this sound like an appealing option to you? Then consider offering a fully functional, free app for 7-14 days before a subscription is required. It creates a feeling of ownership and hopefully fulfills a need for the user who will gladly subscribe before the free trial period ends.
Freemium based
Freemium is another subscription model that's seen a boost in popularity, although not as great as that of subscription-based. Popular apps using this model are Zoom, Skype and Fortnite to name a few.
With freemium, the user can use the app with limited functionality and can pay to unlock all the features. It's possible to set payments for individual actions like buying specific features or to access the complete set of features.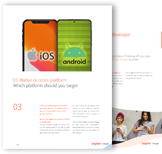 FREE EBOOK
Subscribe to our newsletter and get the free 40 page eBook "How to Launch an App" in your inbox.
Affiliate marketing
These apps make revenue on clicks that take users to affiliate sale destinations. Let's say you have an app that includes ratings of pet food, lists recalls and has related articles on the topic with a "buy now" button that goes to various resellers — you get a cut of any sales from these affiliates.
This would be a good choice for apps offering reviews, deals, convenience — or for a social interaction platform based on a certain category.
Ad based
This is the oldest type of income generating model and originated with the advent of app stores. It's the traditional method — and still a solid choice.
You have probably seen these ads in various forms in free apps before. They exist as banner ads, native ads, interstitial ads, offer wall ads and video ads.


Whichever form you prefer, you have to find the best mobile advertising platform to serve ads in your app.
Read more about the 5 most popular ones here.
Crowdfunding your app
Developing an app is of course not free. It involves a lengthy process (often 6 months or more) and a team of people. App development costs can vary greatly but often start on the low end at $60k depending on the complexity of the app.
If you don't have that kind of cash (and don't have a rich uncle in the family!), there are other options. Besides taking a bank loan or looking for venture capitalists, you could try crowdfunding your app.
Popular crowdfunding platforms for app development ideas are Kickstarter, Indiegogo and AppFunder.
Since there is an endless stream of apps already on those platforms, you need to put a lot of effort into your pitch: make sure your app is unique and provides value. Invest in getting some professional concept art created to show screenshots and videos of your idea and write a good story around it.
To avoid anyone taking your idea and publishing it themselves, it's a good idea to patent your app idea. You can file for a non-provisional utility patent to start with and go from there. Learn more in our article 'How to patent an app idea'.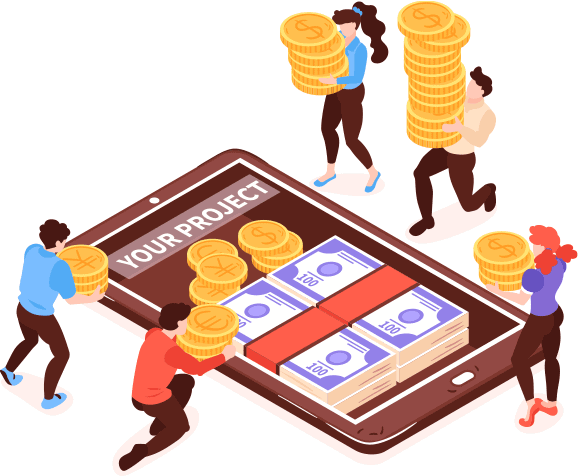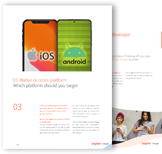 FREE EBOOK
Subscribe to our newsletter and get the free 40 page eBook "How to Launch an App" in your inbox.
Conclusion
There are plenty of ways to monetize a free app. Weight the pros and cons to choose a method that works best for your app and target audience.
If you are ready to build your own app — whether for Android, iOS or both, we can help. We have extensive experience with creating quality, high-performing apps.
If you'd like to learn what it takes to build an app, then be sure to check out this article and reach out with questions, since we'd love to brainstorm with you about your app idea!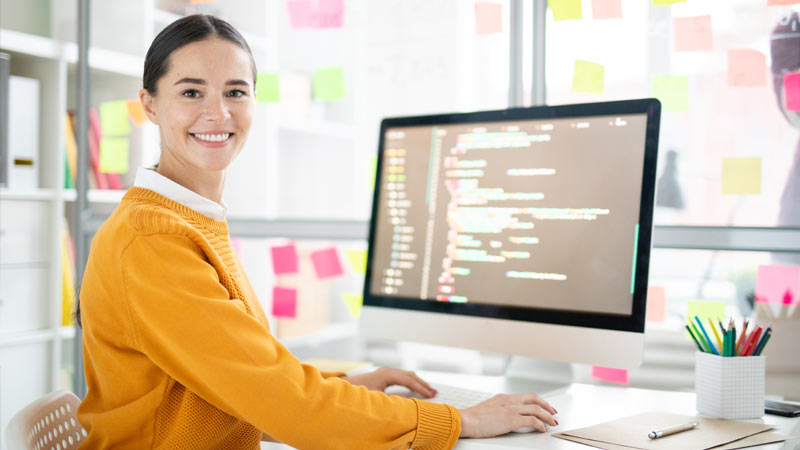 ---
About Inspire Visual
At Inspire Visual, we believe that compelling design, functionality and content help drive effective results. That's why we work hard to provide innovative, visually inspiring and functionally sound solutions to address your marketing challenges and extend your brand's reach.
We offer decades of experience helping brands worldwide with websites, mobile app development, email marketing, direct mail campaigns, brand identity design, UI/UX, graphic design, print design, tradeshow design and more. We feel privileged to be allowed into our clients' businesses, and we strive to provide personal service and close collaboration throughout your project.
Call 407.476.1950 or email [email protected] to contact us, so we can meet you, learn more about your business and answer any questions you have. We'd love to connect with you!
YOU MAY ALSO LIKE
Inspire Visual
Behind every successful app, there is a carefully crafted app user interface. You may not give it much thought when you use an app, but creating an intuitive and appealing user interface takes a long time and requires a lot of revisions before getting that final design nailed down.
Inspire Visual
Developing an app today is hard work for you or your app development agency. It requires a good understanding of the competitor landscape for any app category and how to take advantage of best practices, to remain relevant and exciting to the picky app users of today.
Are you ready to talk about your project?


Hello, I'm Angela, co-founder of Inspire Visual! Let's have a chat about your project. Send an email or fill out the form to get started. Talk soon!