MOBILE DEVELOPMENT:
The New iOS 16 Features for App Owners and Users
iOS 16 is being unveiled to developers at the Apple Worldwide Developers Conference (WWDC22) according to Bloomberg and confirmed by Apple, it's happening on June 6, 2022. The general public will – by tradition – have to wait until the release date in mid-September, 2022 to experience iOS 16 in tandem with the latest iPhone product, the iPhone 14.
The question is what does iOS 16 mean to iOS app development for app owners and users in 2022/2023?
Well, as with any new iOS release there are new features that app owners want to pack into their offerings to stay on the competitive edge. Fitness and health-related mHealth apps will want to take note as there are some major health tracking options added to the smartphone, smartwatch and tablet devices. Apps targeting the navigational/car segment, streaming entertainment and AR/VR apps are also up for some great opportunities to transform their apps to the new generation.

Implement the latest development trends in your app or lose out
For app owners, it's a must-do to ensure your app development agency is aware of the new iOS 16 features so you can take advantage of them in your app from day one.
There's a reason Apple is hosting a developer iOS 16 unveil a couple of months before the official release to the public. iOS developers get access to the Apple Beta Software Program, enabling them to install iOS 16 a couple of months before the rest of us, to give them ample time to gear up their app and align it with Apple's latest iOS release.
With that in mind, the whole iOS app development process is about more than crafting a strategy, wireframes, prototypes, design, development and launch the iOS app to Apple's App Store. If your mobile agency does not follow and include the latest features, chances are your users are likely to abandon your app to go with a competitor who did.
So consider that fact, if you're going to either change or hire a new app company. It's simply not enough to know Swift and best design practices anymore.
The best app agencies must have a high level of know-how of the marketplace techniques, trends and future iOS features.
That knowledge does often come with a premium, but the saying "you get what you pay for" rings true.


What are some of the new iOS 16 features an app owner should know about and users can look forward to?
Apple is still being secretive about the upcoming iOS 16 features, but we've managed to get insights on the cool new features coming soon.
Some of the highlights of iOS 16 are advanced health-tracking to improve the doctor/patient relationship, ID cards in the Apple Wallet, AR/VR headset integration, better notification management, spatial audio and SharePlay in FaceTime calls, Live Text and beefing up the already market leading privacy features.
Below we'll get into what these features and more means for app owners and users.
Advanced health-tracking for mHealth app owners
One of the highlights of the new iOS 16 feature release is good news for mHealth app publishers. These apps include tracking your heartbeat, calorie usage, step, run, and cross-trainer activities all to help people live a healthier lifestyle.
The new iOS 16 will include new advanced health-tracking features making for more sophisticated apps in the future.
iOS already enables sharing health information with family members, caregivers, and healthcare providers, but with iOS 16 you can expect a tighter integration and that is especially beneficial for the doctor/patient relationship.
The latest smartwatches will be able to measure body temperature. Blood pressure and blood sugar are coming soon as well, but the last kinks are ironed out by Apple, and likely won't be ready by launch. We expect they are going to be added in a later iOS 16.x release.
With the detailed health monitoring system, app developers will be able to integrate sharing of more precise information to provide doctors a technologically advanced platform for better diagnosis and treatment.
Using the high-tech sensors built into the Apple Watch, enables app owners to start building the next generation of healthcare apps very soon.
Augmented Reality and Virtual Reality (AR/VR) headset integration in iOS16
There is talk about a brand-new mixed reality AR/VR headset integration using Apple's own ARKit. Apple's plan is to introduce two brand-new augmented reality devices their R&D have been working on intensely for the past few years.
The first, a traditional headset design code-named N301, will be a digital reality headset combining VR and AR and feature 3D scanning and advanced human detection.
The 8K headset will improve on already existing VR technology and enhance the real world with digitally fed information.
The N301 headset is not only going to be used for games, but also in social settings such as events, business meetings, and educational forums.
As with everything Apple, it's going to be a polished and high-quality device at a rumored price tag around $3,000.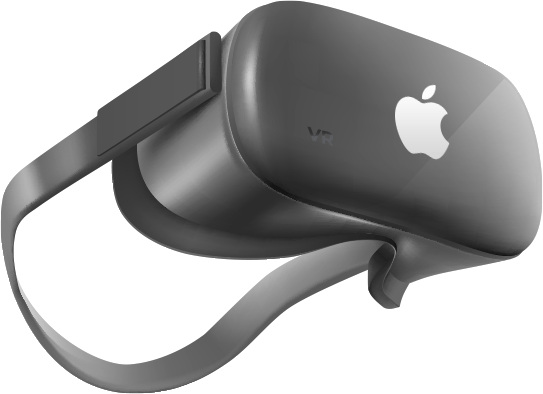 The second device, resembles regular glasses and is code-named N421. This AR/VR device will be a light-weight but technology heavy AR/VR hybrid suited better for leaving the premises and enhancing your out-and-about experiences.
The N421 also known as Apple Glasses will be controlled by taps and likely Apple Watch and iPhone integration.
Wearing the Apple Glasses you can expect to be fed information on the go, such as email, calls, appointments, and information to enhance where you are and what you are doing.
Since Apple haven't revealed the N421 officially, the price tag is still up for debate. The latest numbers we received were $499, but that number could easily double before release.
For app owners, tapping into the untouched market of Apple's new AR/VR devices is a goldmine for first-movers. Brand recognition is going to be high with sparse competition for those with the foresight to start developing apps for these new devices.
Team with an app agency to be the first ones hearing about these new devices from Apple, so you can start building third-party AR/VR apps ready for release day.
iOS 16 notifications will get an overhaul
A much better notifications system was introduced in iOS 15, but it wasn't without flaws. A second generation overhaul is coming for iOS 16.
There has been a lot of critique of Apple's notifications area in contrast to the well-organized and efficient notifications area on Android.
The new iOS is expected to address most of the issues that have been troubling the previous generation iOS 15.
A synced notification center across devices, expanded focus mode configuration, and better management of notifications are sought after features that will be welcomed, but not yet confirmed by Apple.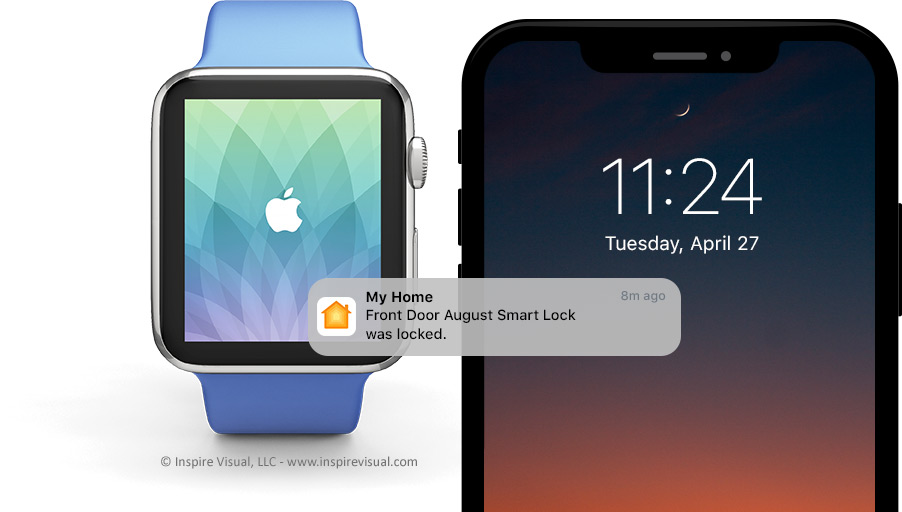 Small percentage of app audience market lost on older iPhones
Since the release of iOS 12, Apple has not dropped support for any of the older iPhone generations, to great appreciation of smartphone users and app owners alike.
The yearly increased market share by supporting both the same older generation phones along with the newly released versions has been applauded by app owners. You may wonder why.
With the market share increasing every year, there's also a wider reach which is any seller's dream. The market share is already impressive, two years ago more than one billion people owned an iPhone.
The next iOS Apple won't be supporting iPhones with the A9/A9X chip. That means a goodbye to the iPhone 6s, iPhone SE (1st generation), and several iPad models.
For a complete list of compatible and incompatible devices, please refer to the end of this article.
Though the app market share will decrease, it's not a significant drop app owners need to worry about.
There's already an astounding 42 percent using iPhone 13 models and with 7 preceding iPhone generations, few are still on the iPhone 6s released back in 2015.
Crash detection feature for apps targeted cars and driving
Despite not officially confirmed by Apple, there's a strong likelihood of 'crash detection' being included in the next iOS version.
This feature is similar to the 'fall detection' mode in Apple Watch Series 4 or later models, where emergency services are contacted after a fall if the user does not respond to an alarm within 60 seconds.
This feature has shown useful by saving several documented people previously.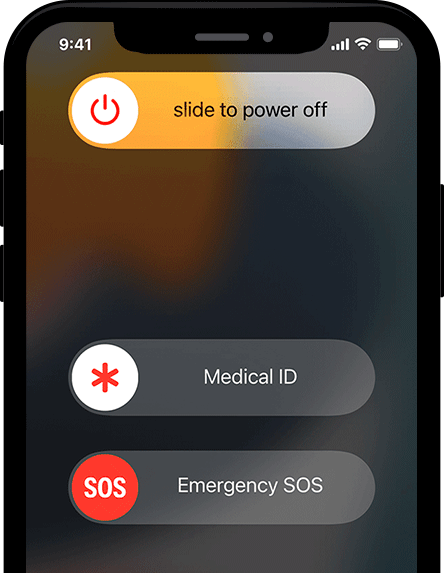 Similar to 'fall detection', the new 'crash detection' iOS feature will automatically dial 911 (or the 911 equivalent in other countries) if the phone detects a car accident.
Apple has been analyzing data and already detected more than 10 million vehicle impacts from other Apple products, with more than 50,000 of those resulting in 911 calls, and this is the basis for why they are going to include 'crash detection' in iOS 16.
It is a great feature to implement in any car related app, such as navigational apps, gas price apps, engine measuring apps, or car manufacturer apps.
Spatial audio and SharePlay in FaceTime calls
For a richer and more immersive movie experience, SharePlay will be added to FaceTime calls.
App owners in the video and streaming app industry should customize their apps to accommodate this new way of interacting, where more people can watch a TV-show or movie at the same time.
Embedding app functionality to highlight and utilize the spatial audio and SharePlay combination will be a new way of watching entertainment together.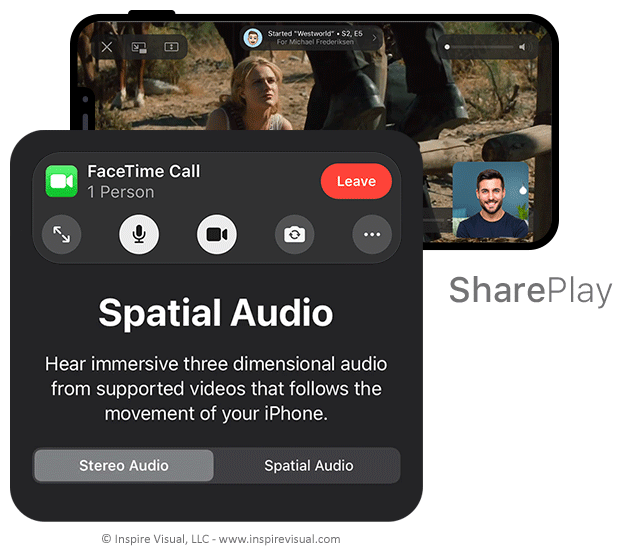 Sleep tracking is getting an overhaul
Most people value a good night's sleep and there are plenty of sleep apps as proof of that.
Sleep apps like Sleep Cycle, SleepScore and Calm will soon be able to include more advanced sleep tracking features as Apple is expanding the functionality.
Expect advanced real-time analysis of breathing, snoring, and recordings of individual sleep stages to better advise on how to improve your sleep.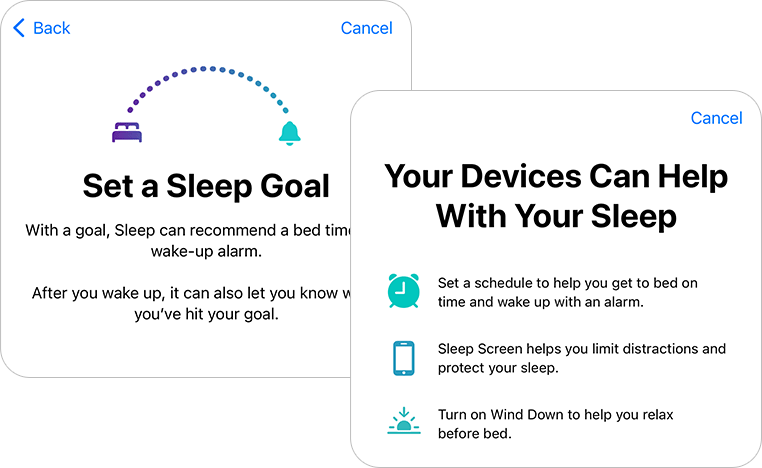 Make sure your app conforms to even stricter privacy regulations
Apple has been hammering down on safeguarding its users' privacy since iOS 14, but especially in iOS 15 they introduced some pretty industry-changing privacy practices. Not surprisingly data-collection firms such as Facebook were not happy about it.
With iOS 15 came App Privacy Reports, security improvements to Apple Mail, not the least with Mail Privacy Protection (obfuscating tracking images in emails) and more.
iOS 16 will no doubt have even better privacy safeguarding their users as it is a key value for Apple. While we can't say specifically what new technology is being used to safeguard users' privacy, app owners better be sure their app will conform to the new requirements or face being removed from the App Store.
Conclusion
iOS 16 is not introducing a big visual change to the UI and very little is changed in the Human Interface Guidelines from Apple. As a result, apps are likely to stay away from changing their internal design guidelines to beveled edges and shadows.
There is however a slew of other cool updates in the next iOS generation coming to your iPhone mid-September 2022 (or earlier if you are a developer or part of the beta program).
The largest market changes for app owners and users will be in the mHealth/healthcare, video streaming and notably the augmented reality/virtual reality segment.
If you are an app owner and want to take advantage of the new possibilities iOS 16 provides, but don't know where to start, reach out for a non-committing talk about your app.
We're a trusted and award-winning app agency with solid experience in iOS app development. Contact us at 407.434.9171, [email protected] . You can also inquire about a cost estimate here if you're building a completely new iOS app.

iPhones unable to upgrade to iOS 16
iPhone 6s
iPhone 6s Plus
iPhone SE (1st generation)
iOS 16 will be compatible with the following iPhones
iPhone 13
iPhone 13 mini
iPhone 13 Pro
iPhone 13 Pro Max
iPhone 12
iPhone 12 mini
iPhone 12 Pro
iPhone 12 Pro Max
iPhone SE (2nd generation)
iPhone 11
iPhone 11 Pro
iPhone 11 Pro Max
iPhone XS
iPhone XS Max
iPhone XR
iPhone X
iPhone 8
iPhone 8 Plus
iPhone 7
iPhone 7 Plus
---
About Inspire Visual
At Inspire Visual, we believe that compelling design, functionality and content help drive effective results. That's why we work hard to provide innovative, visually inspiring and functionally sound solutions to address your marketing challenges and extend your brand's reach.
We offer decades of experience helping brands worldwide with websites, mobile app development, email marketing, direct mail campaigns, brand identity design, UI/UX, graphic design, print design, tradeshow design and more. We feel privileged to be allowed into our clients' businesses, and we strive to provide personal service and close collaboration throughout your project.
Call 407.476.1950 or email [email protected] to contact us, so we can meet you, learn more about your business and answer any questions you have. We'd love to connect with you!
YOU MAY ALSO LIKE
Inspire Visual
Developing an app today is hard work for you or your app development agency. It requires a good understanding of the competitor landscape for any app category and how to take advantage of best practices, to remain relevant and exciting to the picky app users of today.
Inspire Visual
The online food delivery market is thriving and the popularity of using restaurant delivery apps keeps growing. Today, at-home restaurant ordering already accounts for 12 billion U.S. dollars spread across 50 million hungry app users. Restaurant owners are flocking to stick with the times and offer the food online. For good reason, the mobile app food delivery market is experiencing rapid growth and showing no signs of slowing down. The best time to get started was yesterday, the second-best time is today.
Are you ready to talk about your project?

Hello, I'm Angela, co-founder of Inspire Visual! Let's have a chat about your project. Send an email or fill out the form to get started. Talk soon!