iOS App Development Services
As a leading iOS app company, Inspire Visual has extensive knowledge building beautiful, stable and bug-free iOS apps and helping leading brands go mobile worldwide. Your project will benefit from our years of iOS app development experience, assuring you get a quality, feature-rich app adhering to the latest Apple standards, regardless of the complexity.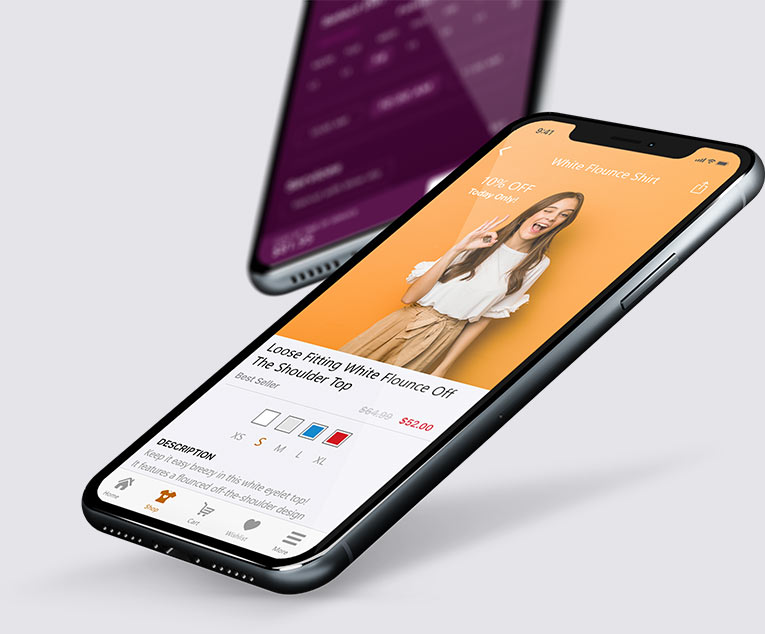 iOS App Development For Any Device
Our iOS app development services range across all of Apple's devices. Whether you need an app for iPhone, iPad, Apple Watch or Apple TV, our senior iOS app developers and your personal project manager will help make the whole process a smooth experience for you.
We can develop iOS apps that work across all devices or can target one specifically.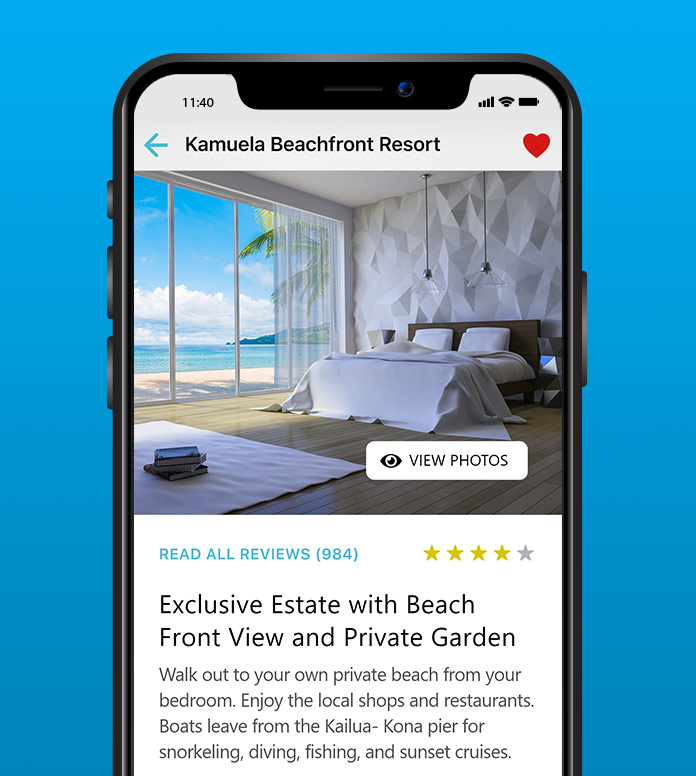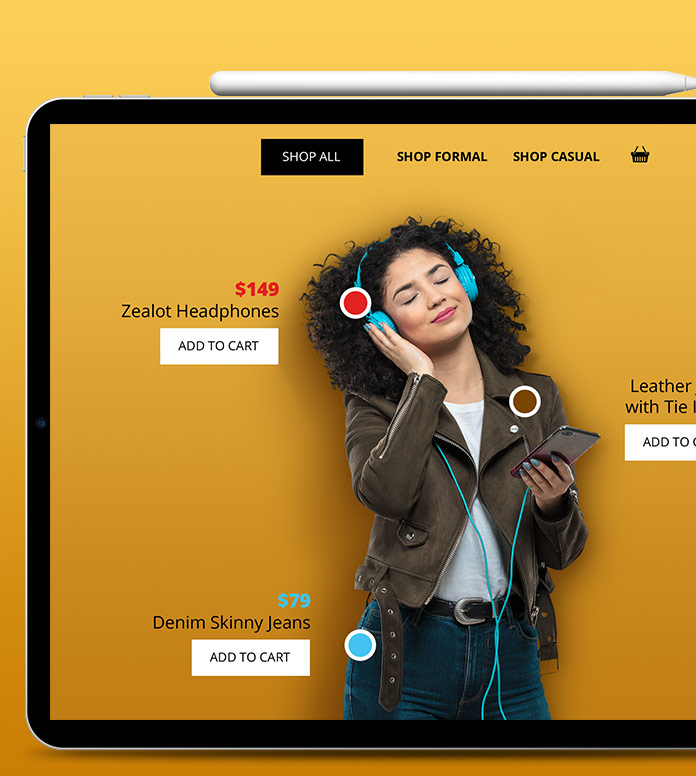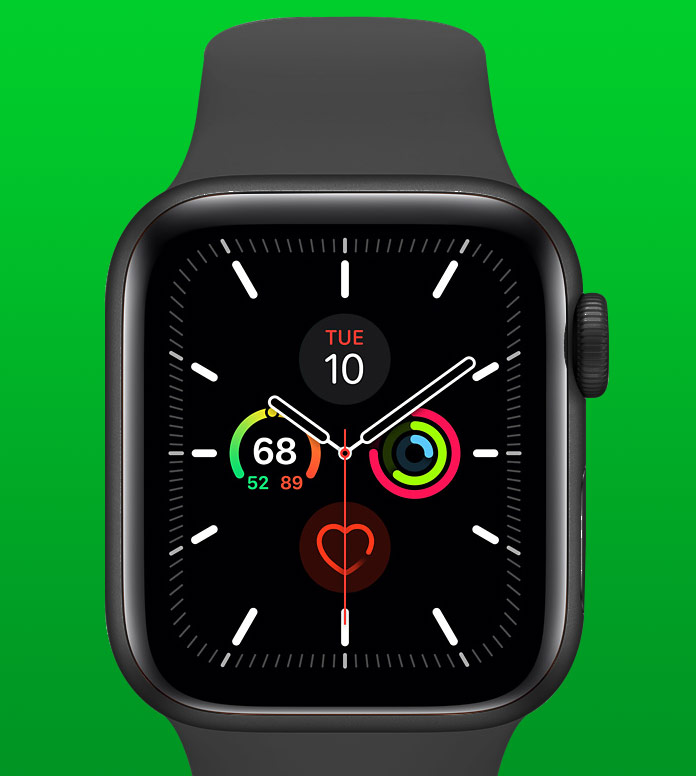 Apple Watch
App Development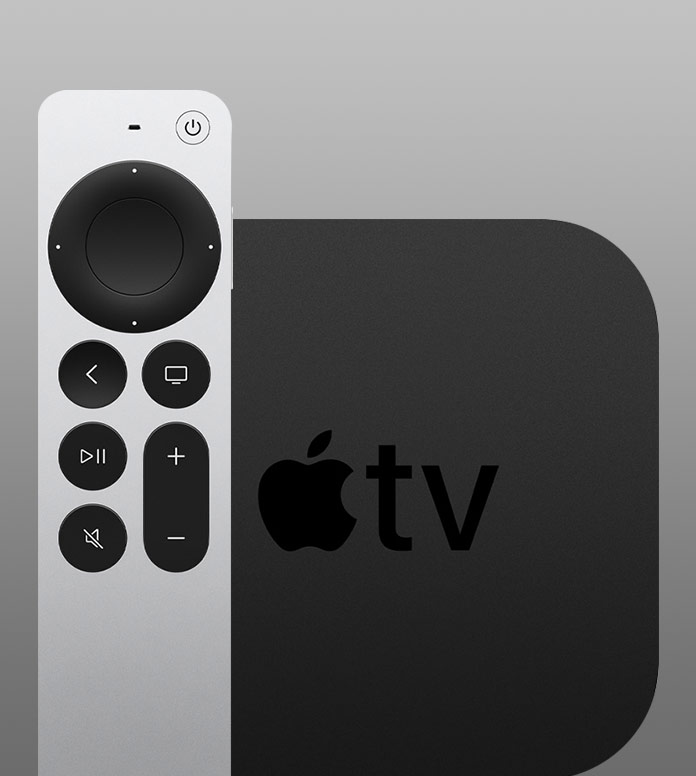 You Won't Find Another iOS App Development Agency Quite Like Ours

iOS App Development
What makes us so special?
We don't believe just knowing basic iOS mobile app development principles classify as being labeled an iOS app company.
For us, every app project is unique. We take our clients' visions and combine them with our own obsession for hard work and dedication to build the best iOS apps, and in this way we deliver game-changing results our clients are proud to call their own.
To build the best iOS apps requires a strong team, which is why we only use senior iOS app developers on all of our projects.
And not to toot our own horn, but we are published thought-leaders on app development, we have been featured in Entrepreneur and recognized as a leading iOS app company by industry leaders — so you can feel confident you're in good hands.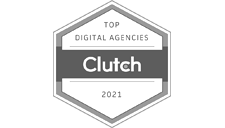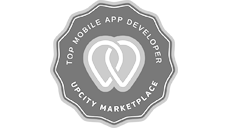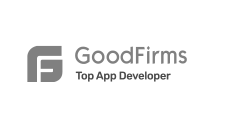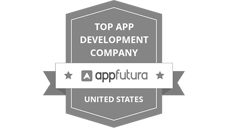 iOS Development Services
Our iOS app development services include all vital phases when developing an iOS app. Rest assured we will handle everything, so you don't have to. Developing an iOS app does not have to be difficult if you work with the right iOS development company.

Concept
Finalizing the concept is key for building successful iOS apps.

UI and UX Design
Adhering to Apple's guidelines, we create pleasing UI and UX designs.

Project Management
Every client gets an assigned project manager who will be with you through the process.

Frontend Development
We only use senior talent to ensure best results.

Backend Development
We know APIs and databases like the back of our hand.

Quality Assurance
No iOS app leave our hands without being tested thoroughly.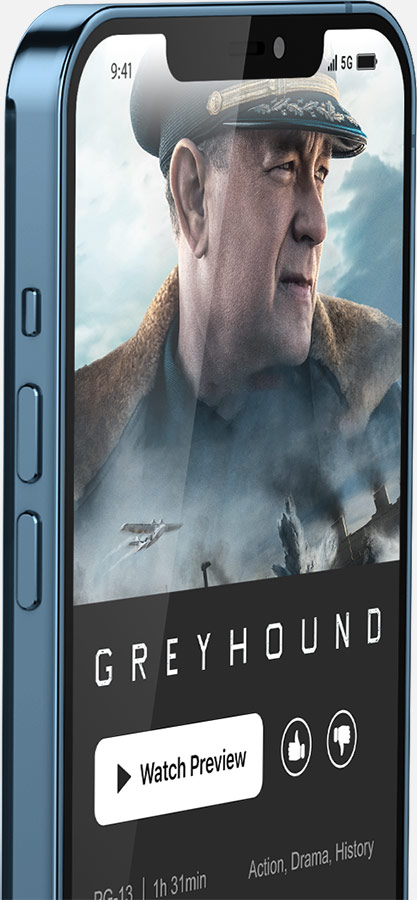 WE BUILD Applications for iPhone
When building iPhone applications, we strive to be the best iPhone app development company by:
using an aesthetic iPhone app designing process based on the iOS Human Guidelines

assigning a friendly project manager that will be your point of contact the entire project

optimizing native-based iPhone app programming for a fast app

sharing of our knowledge of iOS platforms to ensure the best possible strategy for your app

staffing senior iPhone app developers only

applying a well-proven method especially made for developing apps for iPhone
WE OFFER iPad App Development
The latest number show 47% of U.S. adults own an iPad, so don't forget the iPad audience if your iOS app warrants a larger screen size.
The large screen and better battery life are just some of iPad's advantages over iPhone. Our app development skills include, but are not limited to:
TV and movie entertainment

Booking and travel portals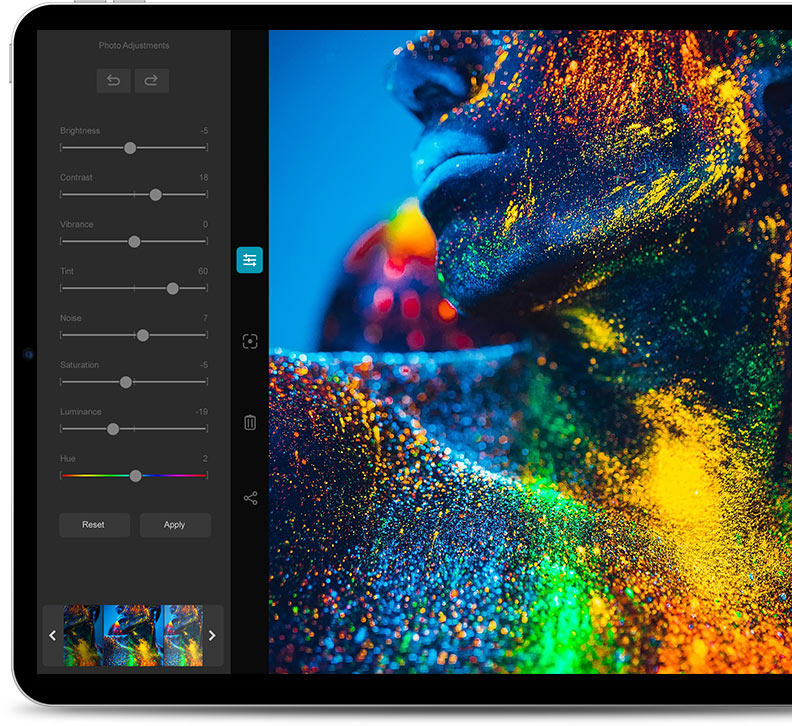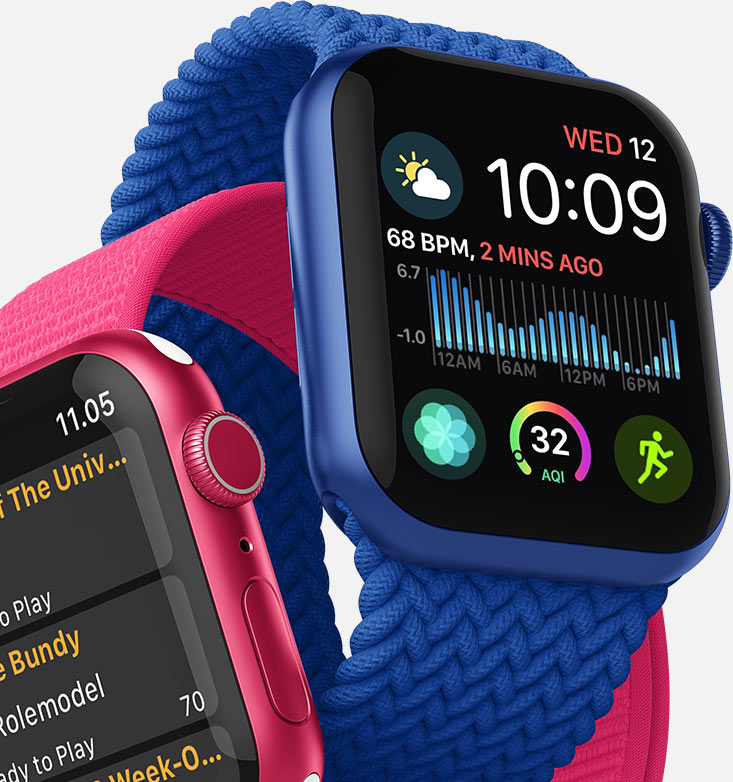 We Can Make Apps for the Apple Watch
The smartwatch market is experiencing rapid growth, similar to the first iPhone's popularity in 2007. With 66 million smartwatch owners in 2019, the number is expected to increase to more than 105 million in 2023. We are the iOS app company who can put your app on an Apple Watch.
There are plenty of other categories where smartwatches shine, these are just a few of the categories we make apps for:
IOS APPLICATION DEVELOPMENT
For the Apple TV
The Apple TV is tightly integrated in the Apple and iOS ecosystem. It's a popular choice among the new generation of home theater setup options. It features AirPlay technology for streaming from your iPhone or iPad onto your TV.
The Apple TV is a versatile entertainment hub and some of the categories we can offer iOS application development for are:
TV and movie entertainment

Games featured on Apple Arcade

Photo library and presentation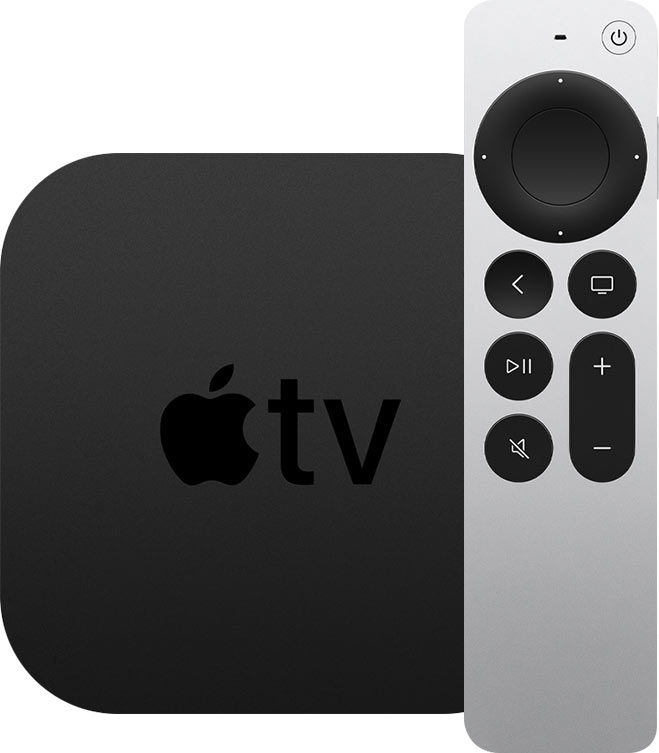 iOS App Development Process
We follow a proven workflow when developing your iOS app. Custom iOS app development can include a lot of complexity, but we break it down in clear-cut phases to simplify the process. Our iOS app development services are each a vital part of making an appealing and intuitive app. Being an iOS app agency, we're committed to staying on top of the latest technologies, features and trends to make sure you get a better app for the iOS devices you want your app to work on.
Our six major development phases include:

1. STRATEGY
Your idea is worked into a detailed specification document outlining the iOS app functionality.

2. WIREFRAMES
Each iOS app screen is laid out with visual identifiers and descriptions of each iOS application element.

3. PROTOTYPE
We make a working prototype with limited interactivity so you can get a sense of the iOS app functionality.

4. DESIGN
We design the look and feel of your iOS app and revise the UI design and UX journey based on your feedback.

5. DEVELOPMENT
Your iOS app functionalities are coded, optimized and connected to any APIs and databases and basic testing starts.

6. QA & LAUNCH
Our QA specialists test your iOS app extensively across iOS devices and launch the app on your approval.
Learn More About iOS App Development
We have published articles about the ins and outs of developing iOS apps. If you want a better understanding of how to create iPhone apps, iPad app development, or just a general idea of how iOS application development functions in general, don't miss our articles below.
It's important to us as an iOS app company to not only build iOS apps, but also obtain knowledge and be a thought-leader. Whether it's about iPhone app design, iOS application development, or lighter topics such as showcasing the top iPhone apps in our App of the Week articles, we stay on top of the latest iOS app news.
Developing a great iOS app can put your business or app idea where it matters — on an iOS Apple device. Learn all about the iOS application development process and how to find the best iOS app developers.
HOW TO LAUNCH AN APP: The Definitive Guide
Whether you will be building an iPhone app or you're generally interested in making iOS apps, this guide is for you. With almost 2 million apps available for iOS, you are competing for the spotlight, but learning these insights will help you be a step ahead.
Frequently Asked Questions About iOS App Development
Our Latest Mobile App Case Study
We were chosen Denver Health's mobile app development company. We designed and built the STD Clinical Toolbox app for both Android and iOS devices. It includes advanced technologies like API integration with multiple databases including Learning Management System (LMS), real-time search engine results and email and print sharing functionalities.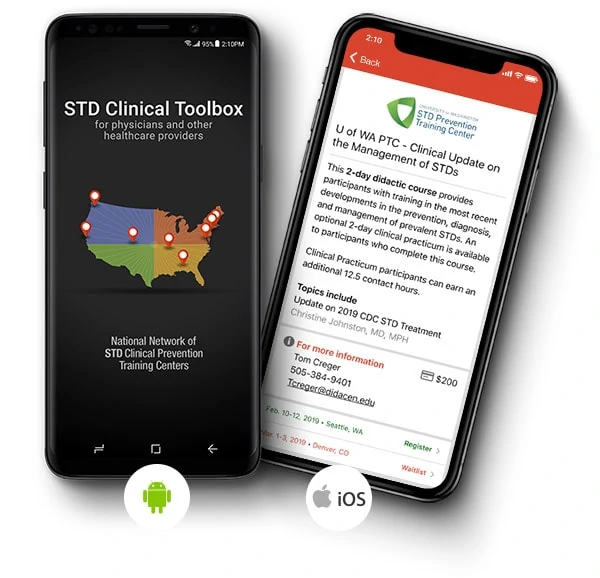 Want to Get an iOS App Developed?
Contact us today to get a free, no risk quote on your iOS app project. We're looking forward to your call.
or call us now at 407.476.1950