MOBILE APP DEVELOPMENT: How to Build an iOS App
Having a digital presence is paramount in 2023 where customers expect convenience, customer service and engagement available at all hours of the day within the palm of their hand. Developing a great iOS app can put your business or app idea where it matters – on their mobile phone – and if you don't your competitors will get the upper hand.
Building an app in 2023 is becoming more and more complex as more technologies are introduced, so while choosing the right app developer is key, understanding the advantages of building an app for iOS is too.
Read on to learn why building an app for iOS is a great idea.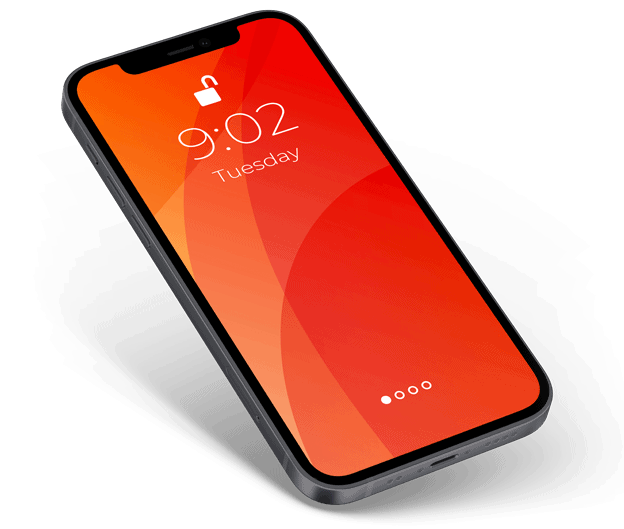 Research your app's target market
You may be more comfortable with iOS devices because you are using one yourself, but that shouldn't be your reason for targeting iOS devices. Your target market could be using Android devices, so it's important you do your homework before making a final decision about developing for iOS. Of course, there's also cross-platform apps that work for both platforms. If you want to learn more about those, check out chapter 3 in our article "How to Launch an App".
Market share
Worldwide Android is installed on 70% of mobile phones and close to 25% are running iOS. The remaining 5% is shared between Nokia and Windows phones.
Looking at those numbers, does it even make sense to develop for iOS and not Android? That depends on where your market is.
If you are looking at the North American market it starts to make a lot more sense. iOS is in the lead with a 54% market penetration and Android is lagging behind at 44%. Apple is widening that gap every day.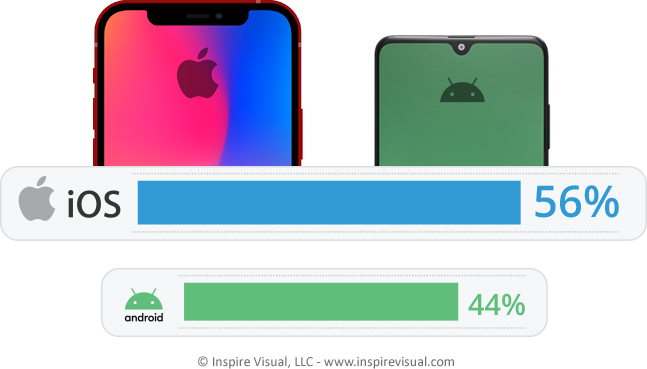 Demographics
You also need to consider your target audience. In addition to where they live, you should know their age group, income level and interests. Knowing this not only sets the tone for your marketing strategy by defining language, social channels, imagery and advertising channels, it also helps you price your app to maximize adaptation by not under- or overpricing your app.
The latest study we could find shows that iOS users spend almost 2.5 times as much on apps than Android users and are 50% more likely to spend money in apps.
Generally developing for iOS also brings you cost-savings compared to Android or cross-platform apps, as Apple has a streamlined and locked down eco-system. This can save time when it comes to fixing bugs or requiring less maintenance of your app later.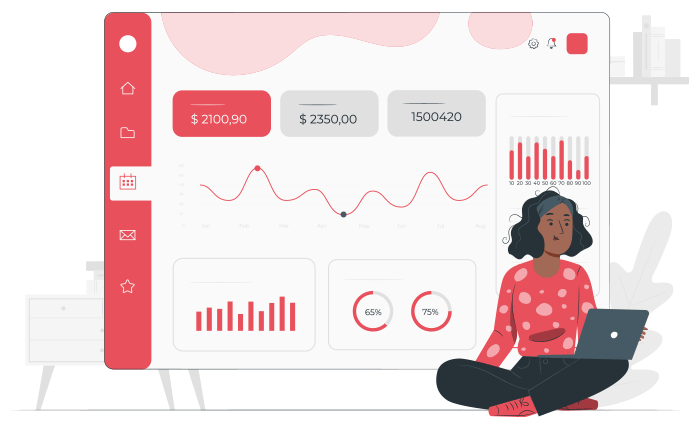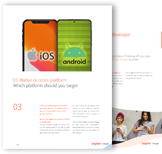 FREE EBOOK
Subscribe to our newsletter and get the free 40 page eBook "How to Launch an App" in your inbox.
Find a talented developer or agency
You're set on your app idea and want to move forward. Your next step is to find a good developer.
It's not unusual for people wanting an app thinking that they "just need a developer" to build their app. It'll be much cheaper going this route. Or we can hire someone from India where the hourly wages are 10 times less than in the US. That'll save us 10 times the cost.
You can say we have an interest of conflict advising you not to go these routes as we're a digital agency providing app development, but we have good reasons.
An app developer alone can't build a quality app
Let's use an analogy. Imagine you want to build your dream house. Would you only hire a carpenter to build the entire house or would you benefit from having an architect, a plumber, roofers, an electrician, and a project manager? Probably so.
Apps are built in a similar way. You can't just code an app. You also need to conceptualize, build requirements, wireframes, designs, prototypes and testing. It requires a team of professionals to create a quality app. You get this by hiring an agency, not a lone developer. At Inspire Visual we customize the teams based on the size of the app, so you're not paying for more than you need.
So why not outsource to India?
First of all, there's the time difference. They work at US nighttime and are off work during your work hours. That makes it difficult to set up calls to review progress, discuss challenges and the like. It also slows down production as you can't just pick up the phone and get an answer right away, but have to wait until the next day.
While it's true that Indian based companies in general can offer lower hourly rates, those savings are quickly consumed and exceeded as both project management and lower quality code requires a lot of extra time and headache on your part.
Do you homework when you look for a company. A lot of seemingly US based companies are merely store-fronts with US addresses, but actually Indian based.
Of course, even using a domestic agency still require you to do your homework. Look at their portfolio, read reviews, call and ask them questions and get a feel for their competence.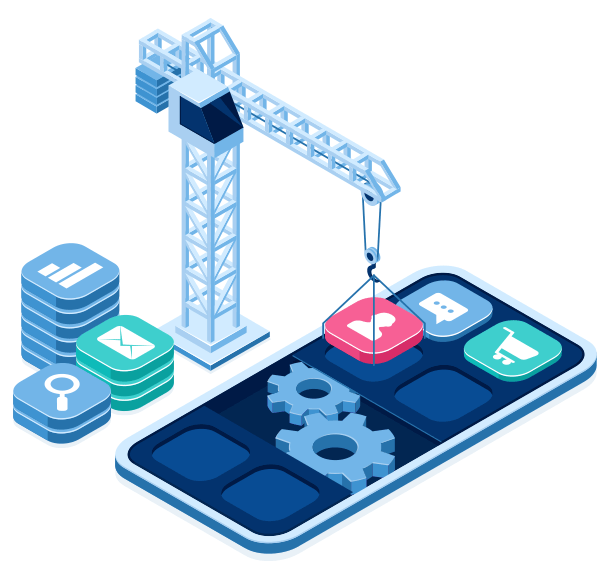 How to keep cost down and realistic
Before contacting an agency to build your new cool app, do some prep work first. How much you want to do depends on your budget and available time. The more you have prepared, the more you'll save by not paying the agency to do it for you.
App requirements documentation
An app requirements document defines the value and purpose of your mobile app to the development team. It's an outline of technical specifications, app logic, app type, feature list and overall goal and purpose.
While you probably won't be able to build out the entire app requirements document, it can help the app agency if you nail down the basics. They'll take it from there, probably ask additional questions and use that information to create a thorough document that is going to be the foundation for a successful app.
Receiving accurate estimates
Don't expect to get an accurate estimate if you send an email off with a short description of your app idea and a note that it "needs to function like WhatsApp". Sure, it's a conversation starter but it requires a lot more thought to give a realistic estimate. Creating the basic app requirements documentation mentioned above will help tremendously.
Not everyone feels comfortable even starting on that kind of documentation. We get that. So instead, you can gather what you have of drawings and written ideas and condense it into a short readable document. Explain what your app contains, how it works, how many screens you expect it to have and other input you can provide.
You can even have the agency build the requirements document for you either as an early phase in the app development project or on an hourly cost basis. Since the agency is involved in building this, it will usually be enough to give you an actual project price instead of an estimate.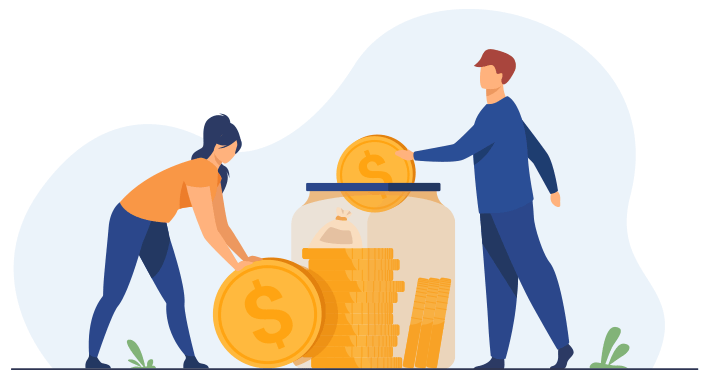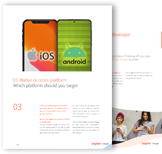 FREE EBOOK
Subscribe to our newsletter and get the free 40 page eBook "How to Launch an App" in your inbox.
In Conclusion
We hope this article will help you get started. There's a lot more to app development once you get the process started, but that's something a good agency will do for you, so you don't have to worry about anything but the fun parts like approving design, functionality and the finalization of your brand-new app.
If you need help building your new iOS app, Inspire Visual can help you. We have extensive experience with creating quality, high-performing apps.
If you'd like to learn more about what it takes to build an app and how to make it a market winner, be sure to check out this article and reach out with questions. We'd love to talk to you about your app idea!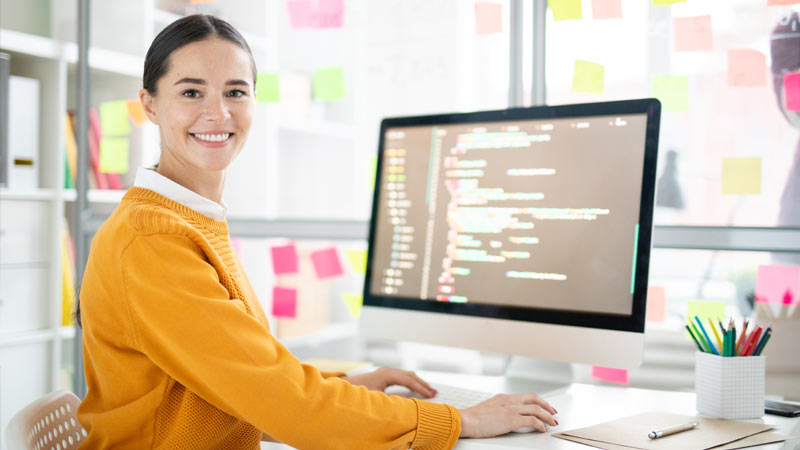 ---
About Inspire Visual
At Inspire Visual, we believe that compelling design, functionality and content help drive effective results. That's why we work hard to provide innovative, visually inspiring and functionally sound solutions to address your marketing challenges and extend your brand's reach.
We offer decades of experience helping brands worldwide with websites, mobile app development, email marketing, direct mail campaigns, brand identity design, UI/UX, graphic design, print design, tradeshow design and more. We feel privileged to be allowed into our clients' businesses, and we strive to provide personal service and close collaboration throughout your project.
Call 407.476.1950 or email [email protected] to contact us, so we can meet you, learn more about your business and answer any questions you have. We'd love to connect with you!
YOU MAY ALSO LIKE
Inspire Visual
Behind every successful app, there is a carefully crafted app user interface. You may not give it much thought when you use an app, but creating an intuitive and appealing user interface takes a long time and requires a lot of revisions before getting that final design nailed down.
Inspire Visual
Developing an app today is hard work for you or your app development agency. It requires a good understanding of the competitor landscape for any app category and how to take advantage of best practices, to remain relevant and exciting to the picky app users of today.
Are you ready to talk about your project?


Hello, I'm Angela, co-founder of Inspire Visual! Let's have a chat about your project. Send an email or fill out the form to get started. Talk soon!