NEWS:
Brand New Apple TV Box with AR Technology Coming
Since the first Apple TV was released in 2007, Apple has released five new Apple TV Box generations. Well, actually the third generation got an overhaul that didn't quite justify a brand-new generation; thus, it was branded "Rev. A". So, if you count that too, it's six in total.
With the latest Apple TV 4K (fifth generation) released back in 2017, a new version is on the verge of being unveiled. Speculators say it will either be coming this fall or – according to sources familiar with the development – in early 2021.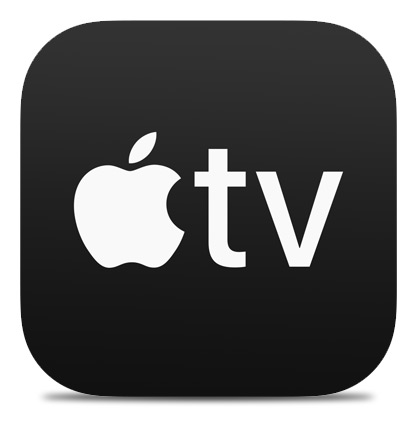 Apple TV specs
Following its predecessors, the new Apple TV will be packed with hardware upgrades and apps to support it.
Improved chipset
It will include the A12X Bionic chipset used in the 2018 iPad Pro. That chipset is almost as fast as the 2020 iPad Pro (it has one less GPU core, so seven instead of eight). It'll actually outperform the 2018 iPad Pro thanks to improved cooling.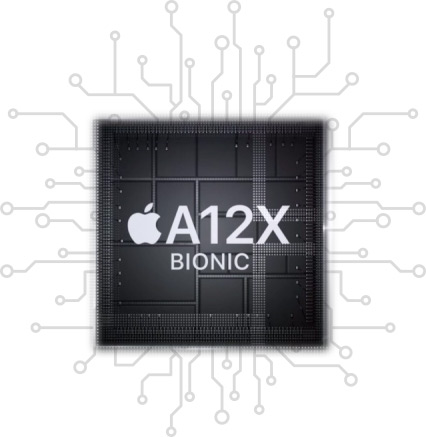 Two storage configurations
The Apple TV will be introduced with two storage configurations. The storage will be double that of the last generation and options are now 64GB or 128 GB.
How much you'll need depends on what you will use the device for. If you are a gamer, you'll fill up the space more quickly than if you only watch movies and TV shows as they are streamed on demand.
Apps will take up some space, but considering a popular app like Netflix only takes up 16MB, you'll likely never have storage issues due to apps.
App thinning
Apple also integrated a smart feature called App Thinning. It limits initial app downloads to 200 MB with an additional 2GB limit for any app extras. So if a game is 5GB total, App Thinning will download the game in increments as you progress through it.
Why a faster chipset?
Of course, the previous Apple TV 4K A10X Fusion chipset was easily able to stream 4K HDR content, so you may ask "why the need for an even faster chipset?".
What could be cooler than watching 4K HDR?…well, of course, that'd be watching 4K HDR with Augmented Reality.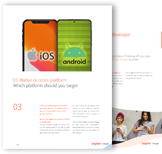 DO YOU LIKE THIS ARTICLE?
Sign up to to be the first to receive more exciting articles. We don't share your email, that's a promise!
Apple TV augmented reality
Adding augmented reality shows competitors the technology and know-how Apple possesses but is also a push to gain new market share.
Remember Google Glass?
Augmented reality has been around for some years now. Though not the pioneers of the term, maybe you remember Google Glass introduced in 2013.
They are a brand of smart glasses that resemble regular glasses but with additional information on a "heads-up" display embedded in the glasses. At their launch, they touted email, route navigation, exercise regimes, etc. as part of the package seen through the display. Due to privacy concerns Google Glass never went main-stream.
Introduction of augmented reality on mobile phones
Augmented reality was later introduced on Apple's iOS phones in 2017 and Google's Android phones that same year. Its purpose has varied from gaming (e.g., games played on racing tracks in living rooms) to retail (e.g., virtual furniture placement in homes before a consumer makes a purchase) or healthcare (e.g., educational purposes).
Apple now feels the time and technology is right for you to interact with your TV. Imagine watching your favorite nature show: you might be able to see elephants walking around your living room and get overlaying in-depth facts when you use your phone or tablet as a view finder.
Apple TV+ service required
This is not going to be a free service offered to anyone with an Apple TV Box and phone/tablet. You'll have to subscribe to the Apple TV+ streaming video service.
Apple's hope is more people will get interested in the possibilities of augmented reality combined with TV shows and movies.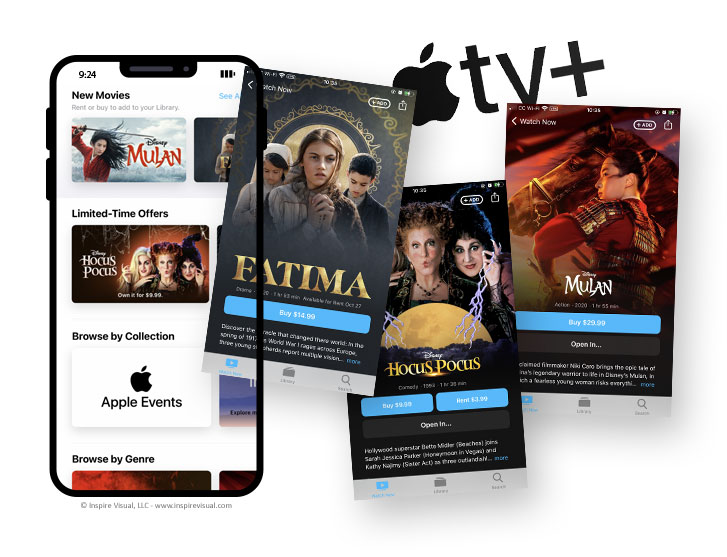 Whether it will be a short-lived fad ending up going the way of 3D TV sets and the 3D movies of yesteryear is yet to be seen, but we have high hopes as augmented reality can be amazing when it's used correctly.
Apple still has a small market share
The number of TV and video streaming devices in the world has reached more than 11 billion according to Strategy Analytics. Apple currently only holds a 2% market share of the market.
That number could go up as people garner interest in the technology and with Apple being the pioneers and only AR provider on streaming TV boxes — just as they were with iPhone in 2007.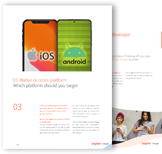 DO YOU LIKE THIS ARTICLE?
Sign up to to be the first to receive more exciting articles. We don't share your email, that's a promise!
Better gaming
Augmented reality is not the only new feature of the sixth-generation Apple TV. The new fast processor will also provide a solid base for better gaming experiences.
Apple Arcade still struggling
Apple Arcade offered on iPhones and iPads has been having a difficult time since its inception in 2019. Though its selection of nearly 300,000 free and paid games, Apple has not been as successful in building a lasting relationship with gamers as they had hoped for.
The new chipset will provide developers a more technologically advanced platform for how far they take their games. This means more complex and visually impressive games that could gain the attention from gamers that they had hoped for from the beginning.
New game controllers
With the new tvOS14 on the Apple TV, you'll get access to new controllers for playing games on the set-top box: the Microsoft Elite Series 2 (known from Xbox) and the Adaptive controller.
Both will cater to the serious gamers of Apple Arcade by enhancing the playing experience.


Other features introduced
A new Apple TV remote will be introduced. It is replacing the not-so-well-liked Siri voice remote of the Apple TV 4K generation.
Better integration with HomeKit-enabled devices. With compatible devices, it will be possible to get doorbell notifications and surveillance feeds of visitors for example.
Multi-user Arcade. Multiple accounts can be stored and selected in the Control Center, so gamers can pick up where they left off and save their game progress, friends and achievements individually.
Picture-in-picture support. Watch a live football game while looking up player stats in another window — or check out if it's the pizza guy at your door while you're watching a movie!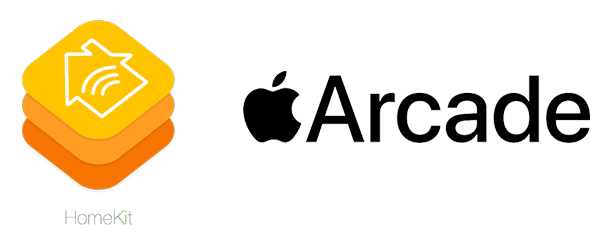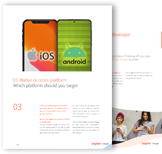 DO YOU LIKE THIS ARTICLE?
Sign up to to be the first to receive more exciting articles. We don't share your email, that's a promise!
Conclusion
When the fifth-generation Apple TV was released back in 2017, its expensive price tag was only superseded by Nvidia's $200 Shield TV Pro. At $180 for the 32GB version and $200 for the 64GB, they offered one of the most expensive streaming devices on the market.
Competitors
Today they have a noteworthy contender with big pockets: Google. Google just announced their latest Chromecast device called Chromecast with Google TV which comes with its own voice-based remote, 4K, HDR and Dolby Atmos at a $50 price tag.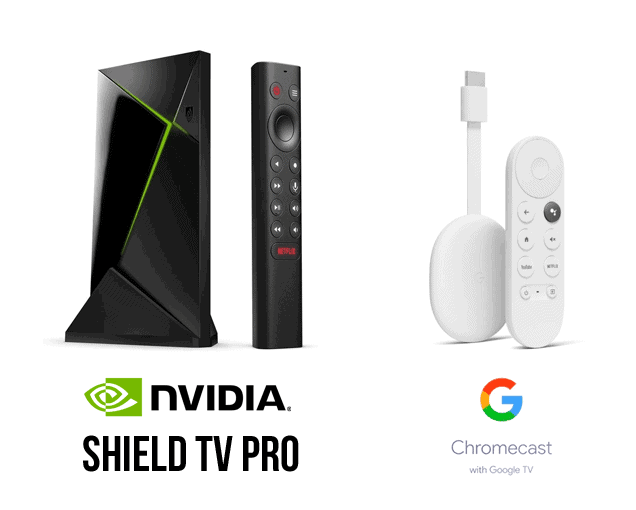 It can be difficult for Apple to justify the higher price tag on their latest Apple TV offering as the market for streaming TV devices is abundant. Roku, Amazon, Google and TiVo all want a piece of the pie — and all can be purchased at a fraction of the cost.
Partnering with TV manufacturers
Apple has been working with major TV manufacturers LG and Samsung to include their Apple TV in Smart TVs for some years now. Their latest venture is joining forces with Xbox to satisfy senior leadership by improving their market share.
What the future brings
Those efforts — and being on the forefront of invention and technology (combined with price point) will be paramount to decide the success or failure of Apple TV.
Whether the latest sixth-generation box will be Apple's last attempt in the streaming TV market, there's no doubt it's their best Apple TV Box yet.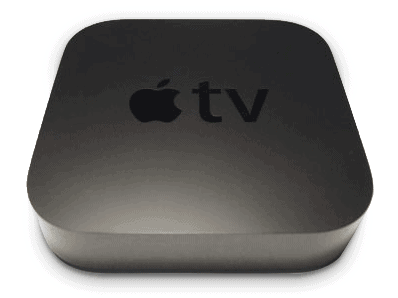 ---
About Inspire Visual
At Inspire Visual, we believe that compelling design, functionality and content help drive effective results. That's why we work hard to provide innovative, visually inspiring and functionally sound solutions to address your marketing challenges and extend your brand's reach.
We offer decades of experience helping brands worldwide with websites, mobile app development, email marketing, direct mail campaigns, brand identity design, UI/UX, graphic design, print design, tradeshow design and more. We feel privileged to be allowed into our clients' businesses, and we strive to provide personal service and close collaboration throughout your project.
Call 407.476.1950 or email [email protected] to contact us, so we can meet you, learn more about your business and answer any questions you have. We'd love to connect with you!
YOU MAY ALSO LIKE
Inspire Visual
Developing an app today is hard work for you or your app development agency. It requires a good understanding of the competitor landscape for any app category and how to take advantage of best practices, to remain relevant and exciting to the picky app users of today.
Inspire Visual
The online food delivery market is thriving and the popularity of using restaurant delivery apps keeps growing. Today, at-home restaurant ordering already accounts for 12 billion U.S. dollars spread across 50 million hungry app users. Restaurant owners are flocking to stick with the times and offer the food online. For good reason, the mobile app food delivery market is experiencing rapid growth and showing no signs of slowing down. The best time to get started was yesterday, the second-best time is today.
Are you ready to talk about your project?

Hello, I'm Angela, co-founder of Inspire Visual! Let's have a chat about your project. Send an email or fill out the form to get started. Talk soon!