BLOG:
The 6 Best Educational Apps for Kids
The COVID-19 pandemic caused a surge in popularity of educational apps. All of a sudden working remotely and home-schooling became the norm.
Kids were online with their teachers, but the amount of online-time varied from school-to-school and educational apps for phones and tablets became a helpful tool for parents everywhere. In the beginning of 2020 there was a reported almost 1 billion downloads of educational apps in the Apple App Store and Google Play Store.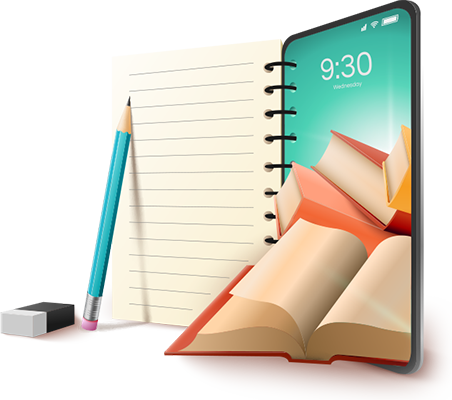 Educational apps are a great alternative to games
At Inspire Visual, we build mobile apps for Android and iOS mobile phones and tablets to support companies and institutions to move into the digital realm. Well-developed apps help support the ease of reaching a goal, including teaching a child how to read, do math, learn a language, marvel at science and experience the accomplishment of solving a task. A recent survey by Ericsson showed that 76% of mobile users feel that digital technologies have helped their children's education.
So even though children are returning to school, educational apps are still a great source of learning whether your child is in pre-school, middle-school or high school. Instead of handing them your phone or tablet to play a mobile game, why not let them learn something instead in a fun way?
Finding out which apps are useful can be a chore with the amount of educational apps available. That's why we've done the hard word for you and listed the 10 best educational apps below.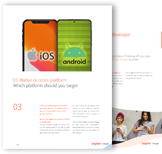 FREE EBOOK
Subscribe to our newsletter and get the free 40 page eBook "How to Launch an App" in your inbox.
The top educational apps for your kid
Best Overall Pick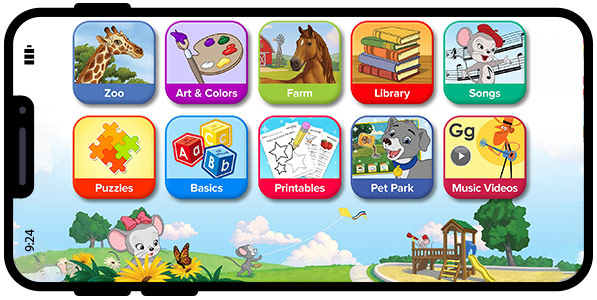 A fun and educational free app with thousands of activities and books. It sounds almost too good to be true. It's exactly what Khan Academy Kids is offering. It doesn't even show ads to pay for the free stuff.
Launching the app for the first time prompts you for an email, name, age and to select an avatar. From the menu you can go directly to the library or the games.
The library offers books in categories such as non-fiction, feelings, numbers, logic, animals, science and much more. Your child can select to have the book read out loud or to read it themselves.
Activities are rewarded in a fun way with prices and has been developed in collaboration with experts at the Stanford Graduate School of Education.
Cost: Free
Ages: 2-7
Whether your child is struggling with math or just beginning to learn, the Quick Math Jr. app will help teach math in a fun and intuitive way.
It starts by letting your child count numbers and adjusts the level of difficulty of the questions based on your child's answers. There is also report cards built in to track progress.
The app includes mini math games that teach fundamental math skills, including number sequences, numerals, adding and subtracting and algebraic thinking.
The educational activities are divided into islands. The first island is free and the rest can be unlocked at a $4.99 fee for each.
Cost: Free for the first island, $4.99 for each additional island
Ages: 0-5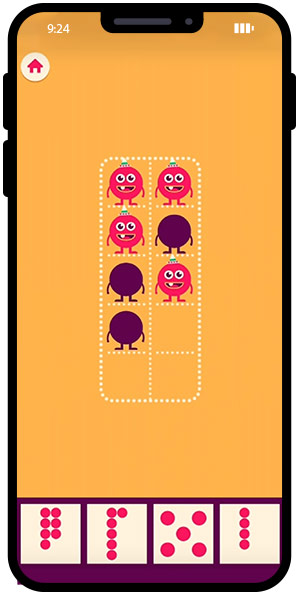 Best for Elementary School Students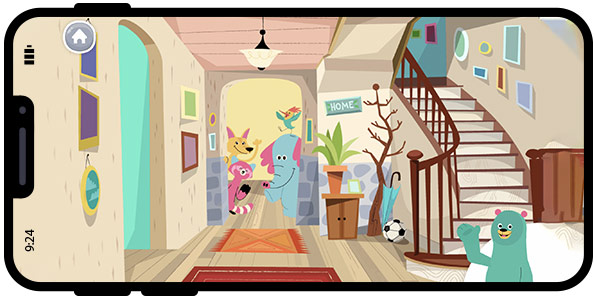 ABCMouse is an award-winning learning app that'll teach your child math, reading, science, music and art. The learning is literally packaged with activities boasting over 850 lessons and more than 10,000 activities.
The app has a free 30-day trial before it switches over to a paid $9.99/monthly subscription model.
To engage your child, they can create their own avatar that will be present throughout the app. ABCMouse also includes a learning path targeted ages 2 to 7+. Each learning path tracks your child's progress and a Tickets and Rewards System is presented after each completed lesson to give them the feeling of accomplishment.
Cost: 1-month free trial, then $9.99/month
Ages: 2-8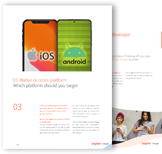 FREE EBOOK
Subscribe to our newsletter and get the free 40 page eBook "How to Launch an App" in your inbox.
Best App for High School Students
DuoLingo has been around since 2011 and is the number one go-to app for learning languages.
If offers 106 different language courses in 36 languages, so chances are your high-school aged kid will be able to get help learning a new language with Duolingo – even Navajo and the fictional High Valyrian language from Game of Thrones is included.
The app starts on the very beginner level by teaching simple words through audio, word recognition, and oral exercises. As progression is made the learning complexity is gradually increasing to learn basic and later advanced sentence structures.
Cost: Free with ads, $6.99/month without ads
Ages: 11+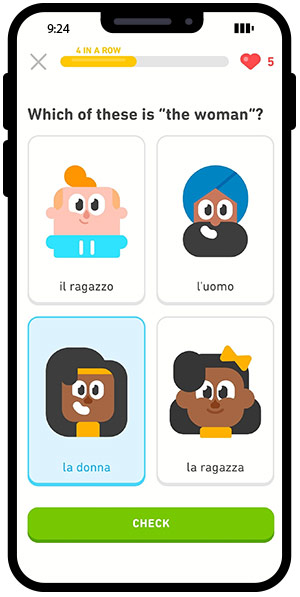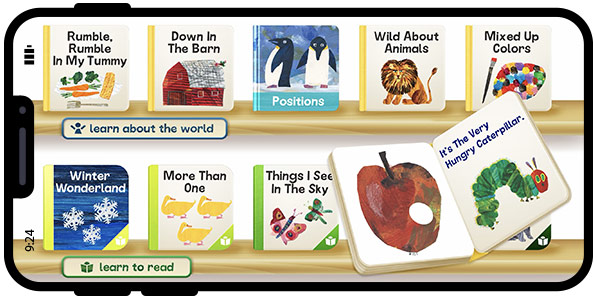 If you read stories to your child, chances are that you have read a book by Eric Carle. He is the author of many popular children books, the most popular being The Very Hungry Caterpillar.
His story is now brought to life in a fantastic interactive world that lets your child play with the beloved characters from the book.
The activities are packed in 5 main areas; 1) language and literacy, 2) math development, 3) science and nature, 4) creative arts, 5) puzzles and reasoning.
Songs and videos are also included and help enhance the learning experience.
Cost: $9.99/monthly subscription, $49.99/annual subscription
Ages: 0-5
Best for Learning how to Read
This app is for any child who needs to sharpen their reading skills or already a proficient reader. Epic! is basically an e-book library with unlimited access to more than 40,000 ebooks, audiobooks, learning videos and quizzes.
It includes well-known children books like Diary of a Wimpy Kid, Clifford, Big Nate, and many more. There's even a read-to-me feature for the smallest children, where they can hear the story while they read along.
Cost: 1-month free trial, then $7.99/month
Ages: 2-12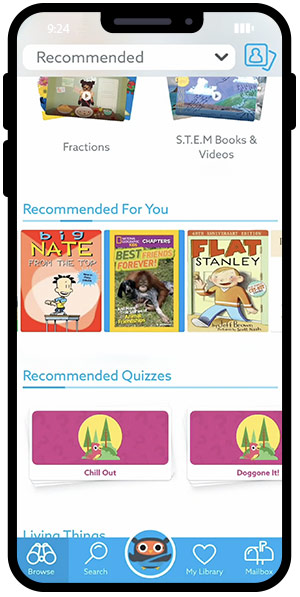 ---
About Inspire Visual
At Inspire Visual, we believe that compelling design, functionality and content help drive effective results. That's why we work hard to provide innovative, visually inspiring and functionally sound solutions to address your marketing challenges and extend your brand's reach.
We offer decades of experience helping brands worldwide with websites, mobile app development, email marketing, direct mail campaigns, brand identity design, UI/UX, graphic design, print design, tradeshow design and more. We feel privileged to be allowed into our clients' businesses, and we strive to provide personal service and close collaboration throughout your project.
Call 407.476.1950 or email [email protected] to contact us, so we can meet you, learn more about your business and answer any questions you have. We'd love to connect with you!
YOU MAY ALSO LIKE
Inspire Visual
Behind every successful app, there is a carefully crafted app user interface. You may not give it much thought when you use an app, but creating an intuitive and appealing user interface takes a long time and requires a lot of revisions before getting that final design nailed down.
Inspire Visual
Developing an app today is hard work for you or your app development agency. It requires a good understanding of the competitor landscape for any app category and how to take advantage of best practices, to remain relevant and exciting to the picky app users of today.
Are you ready to talk about your project?


Hello, I'm Angela, co-founder of Inspire Visual! Let's have a chat about your project. Send an email or fill out the form to get started. Talk soon!