KNOW-HOW:
What is a Digital Agency?
You may wonder what a digital agency can do for your business compared to a traditional creative agency. Even though they sound similar there's a world of difference between the two.
Unless you're just looking to create a tv ad, logo design or copywriting, digital agencies have a lot more to offer. Digital agencies are specialized in creating screen-based products and services and help with strategy, creative design and technical development.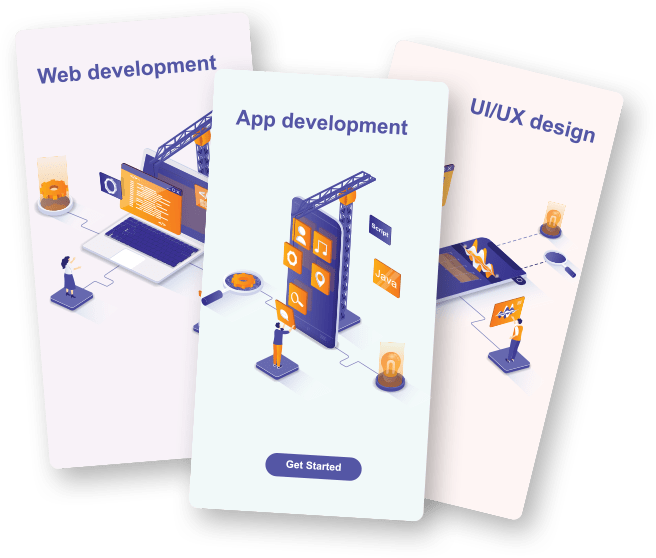 A digital agency defined
A good digital agency is well-versed in today's digital world. There are several kinds of digital agencies to choose from based on your specific task. Three of the popular agency types are full-service agencies, SEO agencies and social media agencies.
1. Full-service digital agency
These agencies offer a variety of digital services. They are the optimal choice for small to medium businesses that don't operate with large budgets the likes of large corporations.
Full-service digital agencies can provide businesses with a variety of services and their strength lays in being able to align your brand across services for a consistent creative output.
Let's say you want an app developed and later a website to market your app. If you use a full-service agency, they will already be familiar with the creative and technical aspects of your app so they can carry that through to the website. You might even get it at a lower cost if you order it as a package deal.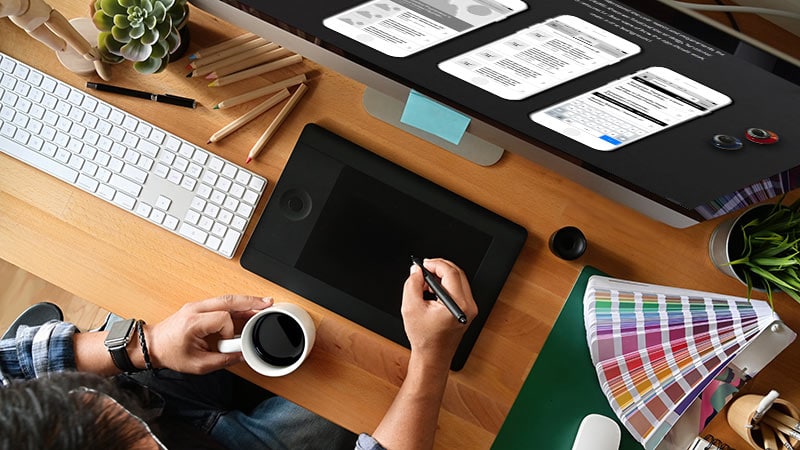 Full-service digital agencies provide a variety of services such as:
Website design and development
Mobile and web app design and development
Search engine optimization of website(s) (SEO)
Search Engine Results Page (SERP) ranking
Brand development
Creative for both digital and print
Video production
Email creative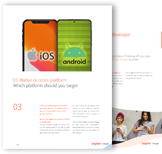 DO YOU LIKE THIS ARTICLE?
Sign up to to be the first to receive more exciting articles. We don't share your email, that's a promise!
2. SEO agency
Everyone wants to be on the first page of Google and Bing, but it takes a lot of work to get there. You will compete against million-dollar companies with large budgets, and it takes a lot of experience to choose the right keywords to rank for and turning into buyer conversions. Good SEO companies can help with that.
An SEO company specialize in the search engine niche to help their clients rank higher in organic search engine results. Organic search results are different from paid search engine results.
They both show up on the same page, but while paid search engine results (ads) are paid per click or per impression, organic search results are "free".
Free is in quotes, because while you are not paying per click or per impression, you pay the SEO company to get you on the first page and there is usually continuous maintenance involved to keep you there.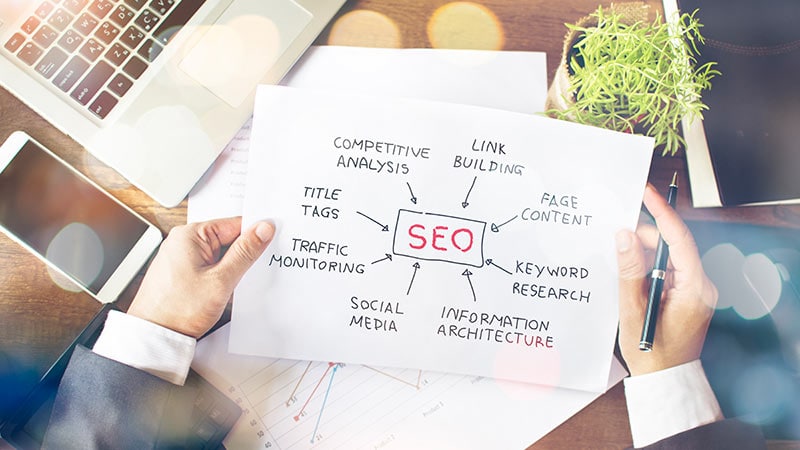 SEO companies offer a variety of these services:
Website audits (for example, your website's load-time directly affects SEO)
Keyword research
Backlink reports
Link building
Metadata analysis
Website and blog content writing
3. Social media agency
A social media agency will help with growth and maintenance of your social media channels.
First, they should make sure your company name is reserved on the major social media platforms. Even if you are not using them right now, you should make sure they are available if you need them later.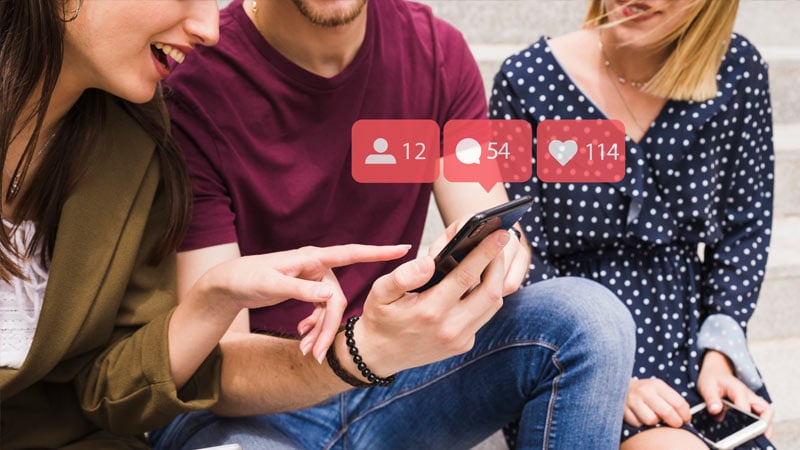 The social media agency will help you publish content on the social media platforms of your choosing. They can help advise which platforms are best for your business and keep published content relevant and engaging.
They can also help with customer interactions from posts published on popular platforms such as Facebook and Instagram, so your customers feel engaged. Following up with your customers and clients via social media to get the social buzz going is important, 81% of consumers trust the advice of family and friends.
Why not use a creative agency?
A creative agency is set up to solve a completely different service area. They are very good at creating content and branding, including logo design, color palette creation and copywriting. So, if you have a product you need packaging for or want to advertise in a magazine or on TV, they are the guys you should use.
Some creative agencies will also offer digital services just as digital agencies. However, since they are not the core competency of the creative agency, they will usually not operate as efficient or with the same industry experience as a digital agency whose main-focus is everything digital-based.
Having a separate digital department is only seen in the bigger creative agencies. Usually big creative agencies have big clients. That means if you are not a big client yourself, you may end up having junior staff assigned to your project and that is going to affect the quality of your project. We have more on the disadvantages of using large agencies in our article "What Do Small Agencies Offer That The Big Guys Can't".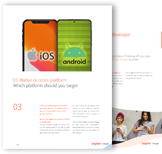 DO YOU LIKE THIS ARTICLE?
Sign up to to be the first to receive more exciting articles. We don't share your email, that's a promise!
Benefits of working with a digital agency
Common for all digital agencies are they specialize in screen-based solutions and because they work with it every day, they have extensive knowledge of what works and what doesn't.
Just do your due diligence when it comes to researching. To find a good company, check out their own online presence. Do they have a good-looking functional website, do they have great reviews on sites like Clutch.co and UpCity, is their portfolio examples impressive etc.
If you need an online presence, a digital agency is definitely the right agency to use. Which type of agency you need depends on the task at hand – unless you choose a full-service agency.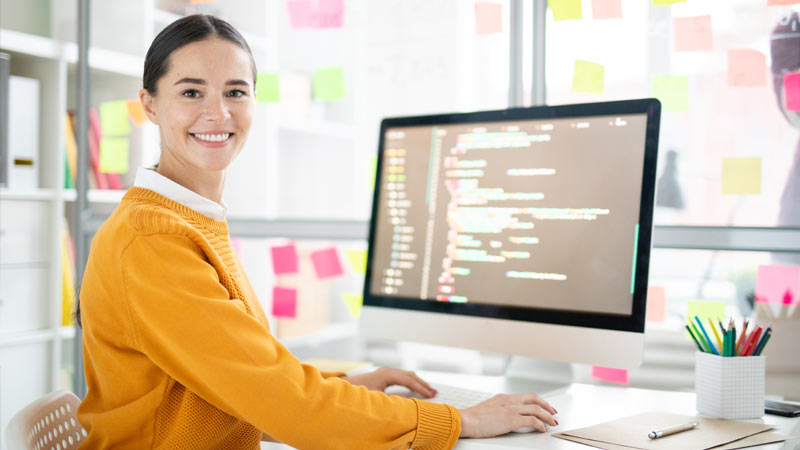 The benefit of a full-service digital agency (like ours) is that depending on your needs, services can be used in combination and all from the same source. You'll have the same project manager assigned and likely the same designers that already are familiar with your brand, so you don't have to spend time and money with another agency to get them up to speed or risk inconsistencies between agencies.
Whether you need help with website or app design and development or other digital services, we are easy to reach by phone at 407.550.1976 or via our contact form. We'd love to help you.
---
About Inspire Visual
At Inspire Visual, we believe that compelling design, functionality and content help drive effective results. That's why we work hard to provide innovative, visually inspiring and functionally sound solutions to address your marketing challenges and extend your brand's reach.
We offer decades of experience helping brands worldwide with websites, mobile app development, email marketing, direct mail campaigns, brand identity design, UI/UX, graphic design, print design, tradeshow design and more. We feel privileged to be allowed into our clients' businesses, and we strive to provide personal service and close collaboration throughout your project.
Call 407.476.1950 or email [email protected] to contact us, so we can meet you, learn more about your business and answer any questions you have. We'd love to connect with you!
YOU MAY ALSO LIKE
Inspire Visual
Developing an app today is hard work for you or your app development agency. It requires a good understanding of the competitor landscape for any app category and how to take advantage of best practices, to remain relevant and exciting to the picky app users of today.
Inspire Visual
The online food delivery market is thriving and the popularity of using restaurant delivery apps keeps growing. Today, at-home restaurant ordering already accounts for 12 billion U.S. dollars spread across 50 million hungry app users. Restaurant owners are flocking to stick with the times and offer the food online. For good reason, the mobile app food delivery market is experiencing rapid growth and showing no signs of slowing down. The best time to get started was yesterday, the second-best time is today.
Are you ready to talk about your project?

Hello, I'm Angela, co-founder of Inspire Visual! Let's have a chat about your project. Send an email or fill out the form to get started. Talk soon!